Materials in Hybrid TexTILES
Lines and Connectors have been created just to make bright one the most important things in architecture and design: to give
materiallity to the projects. Which is the soul you are looking for?
Formats in Hybrid TexTILES
From standardization to customization
Always from an industrialized approach, Denvelops has basic formats to execute their projects:
a) Indoor optimized format:
    Sizes: 1x1m / 2x1m
    Basic modulation: 20x20cm / 25×25 cm
b) Outdoor tailor-made format:
    Sizes: According architectural project.
    Basic modulation: According architectural project.
Want to order? Please contact Denvelops@denvelops.com to know the disponibility of materials or to know about other available specific solutions.
Note: Visit HYBRID SYSTEM or INSTALLATION area for more information
Choose your material and go for it!
What could be better than to find a versatile and open solution in which the limits of the materiality can be chosen by you? Here you will find some of the most interesting options, and the best, Denvelops is working to add more.
A revolution opened to all ceramics
Flat tiles, or volumetric brick and pieces… Who doesn't love ceramics? The different ways to attach pieces in hybrid ceramics, textiles, ensure that all types of them will remain in their place whatever happened.

Some of these hybrid texTILES solutions may be heavy, but the great strength of the system and its ease to justify, ensure the best guarantee and durability in all projects.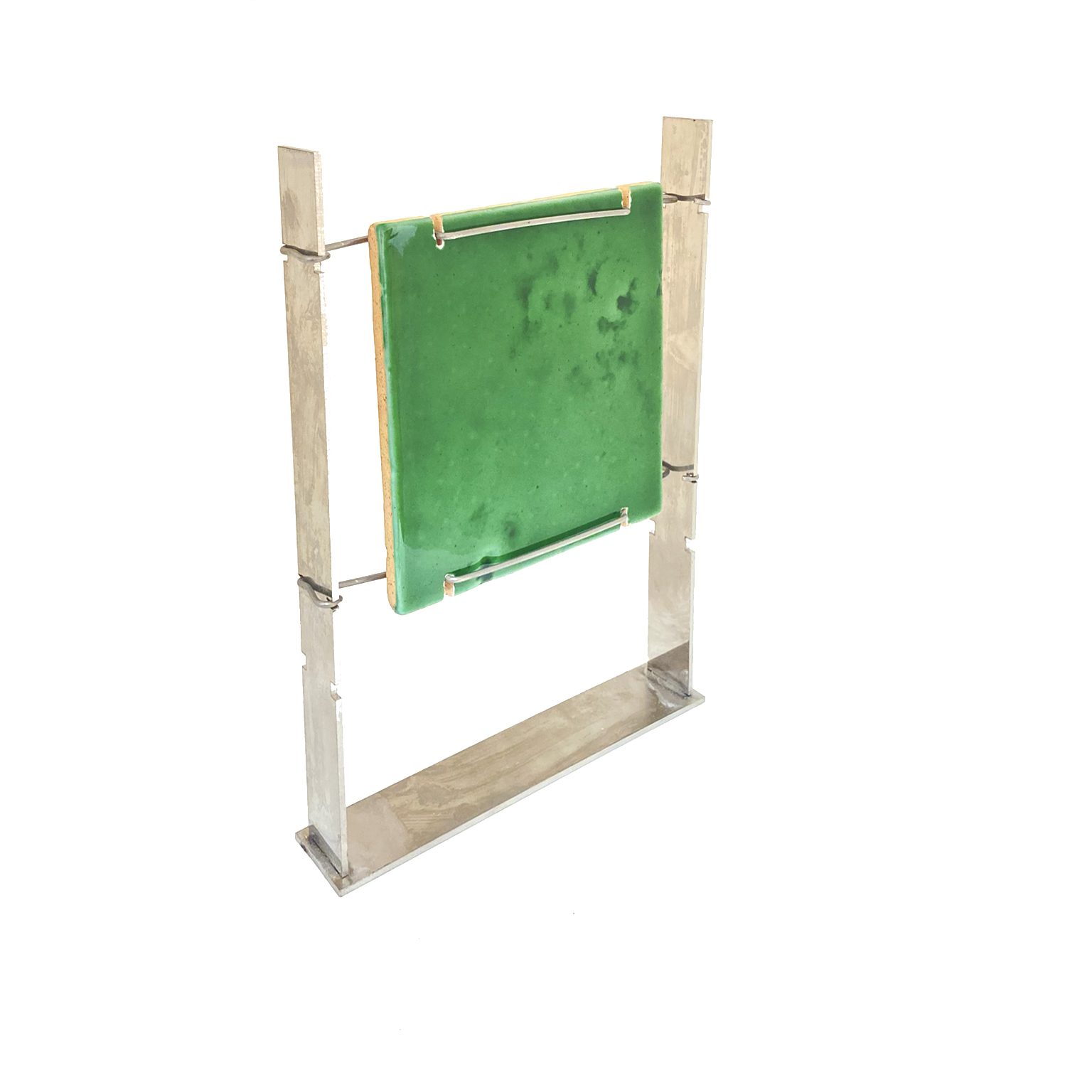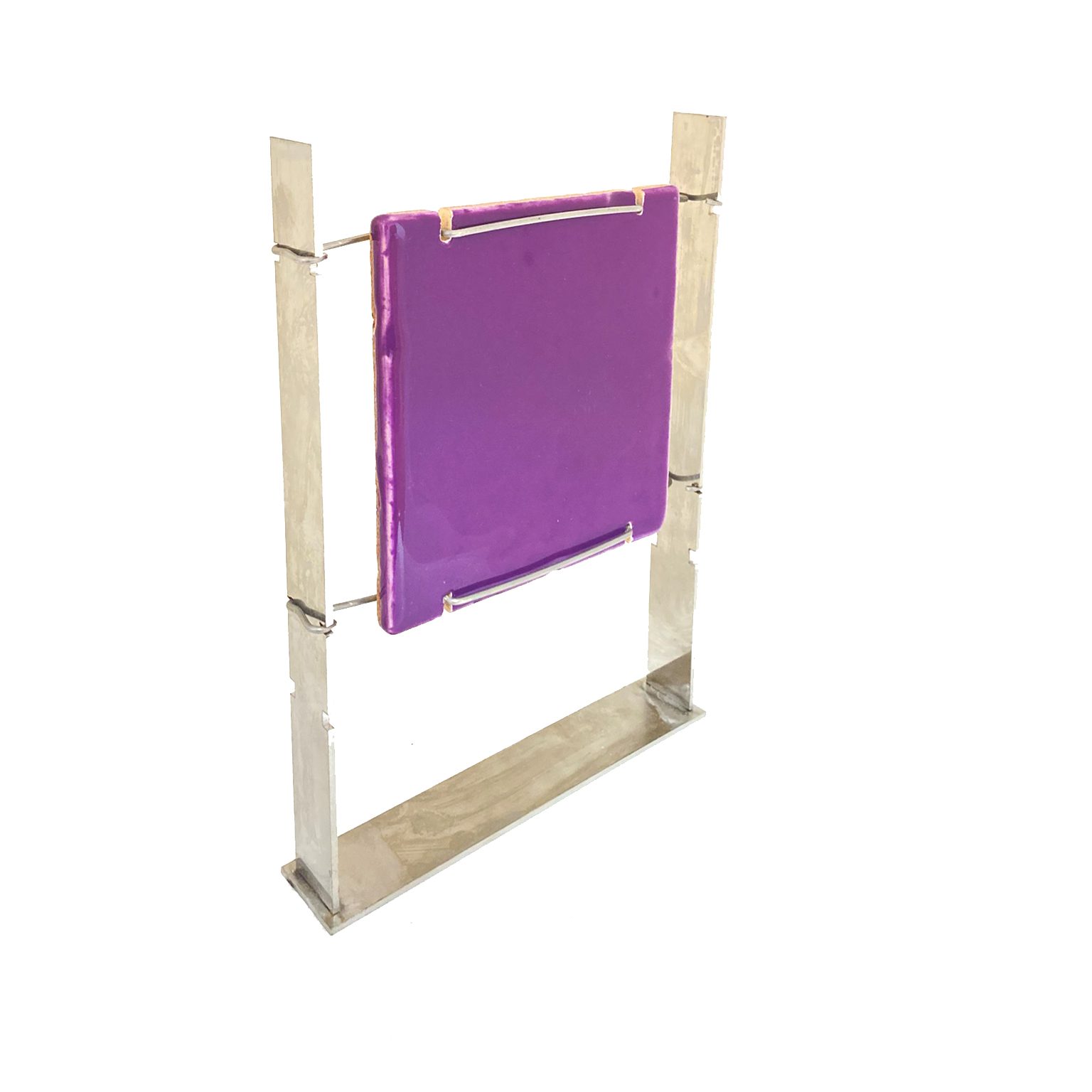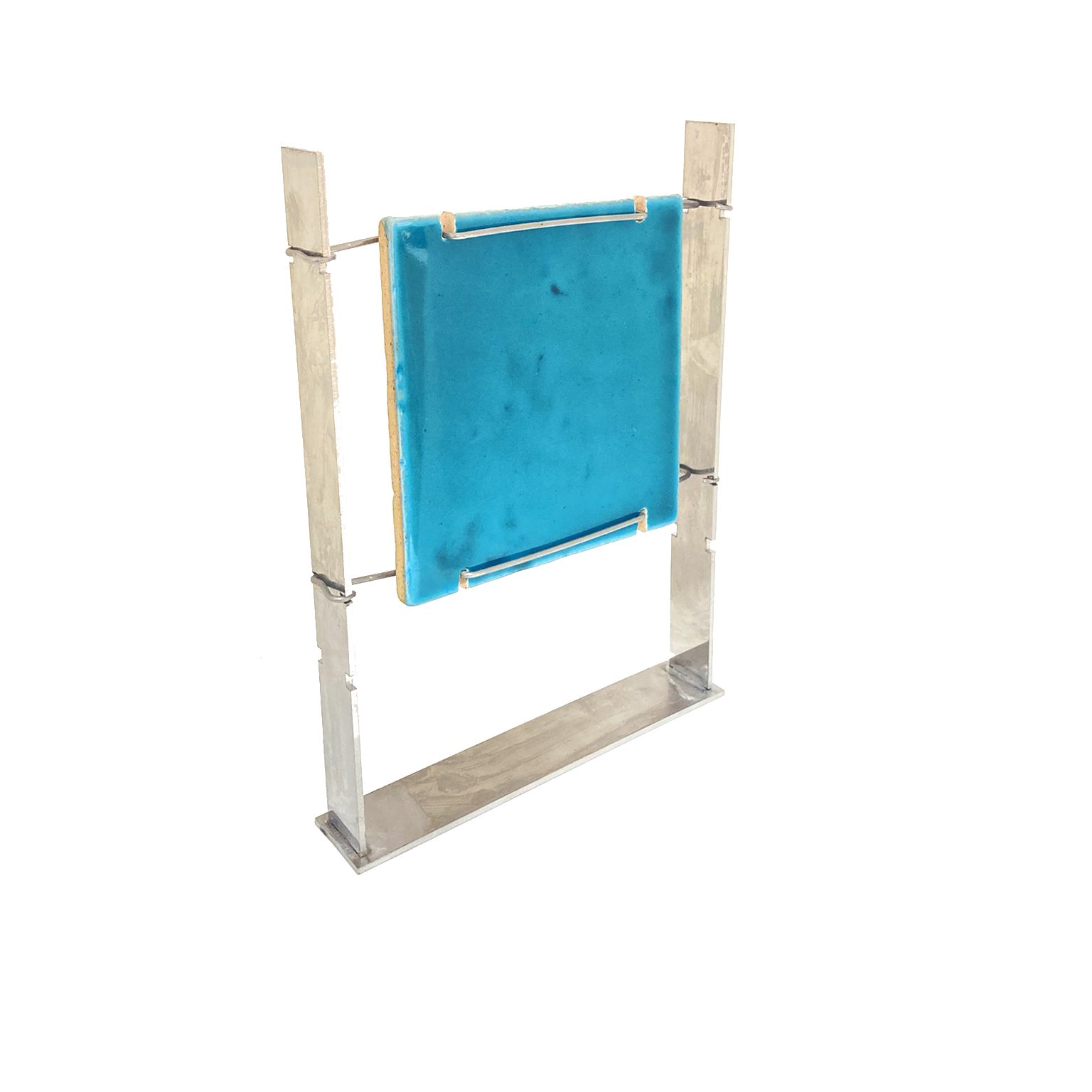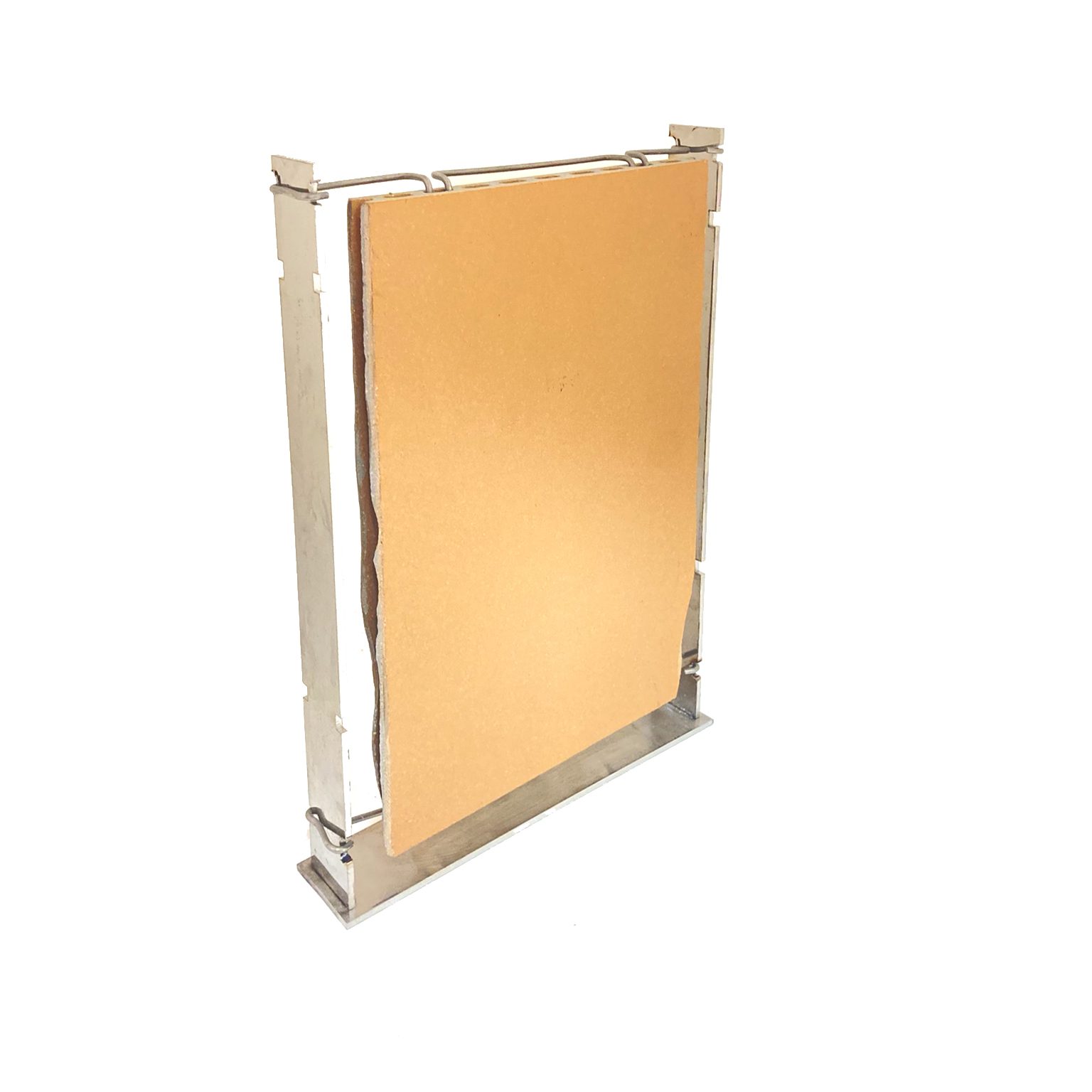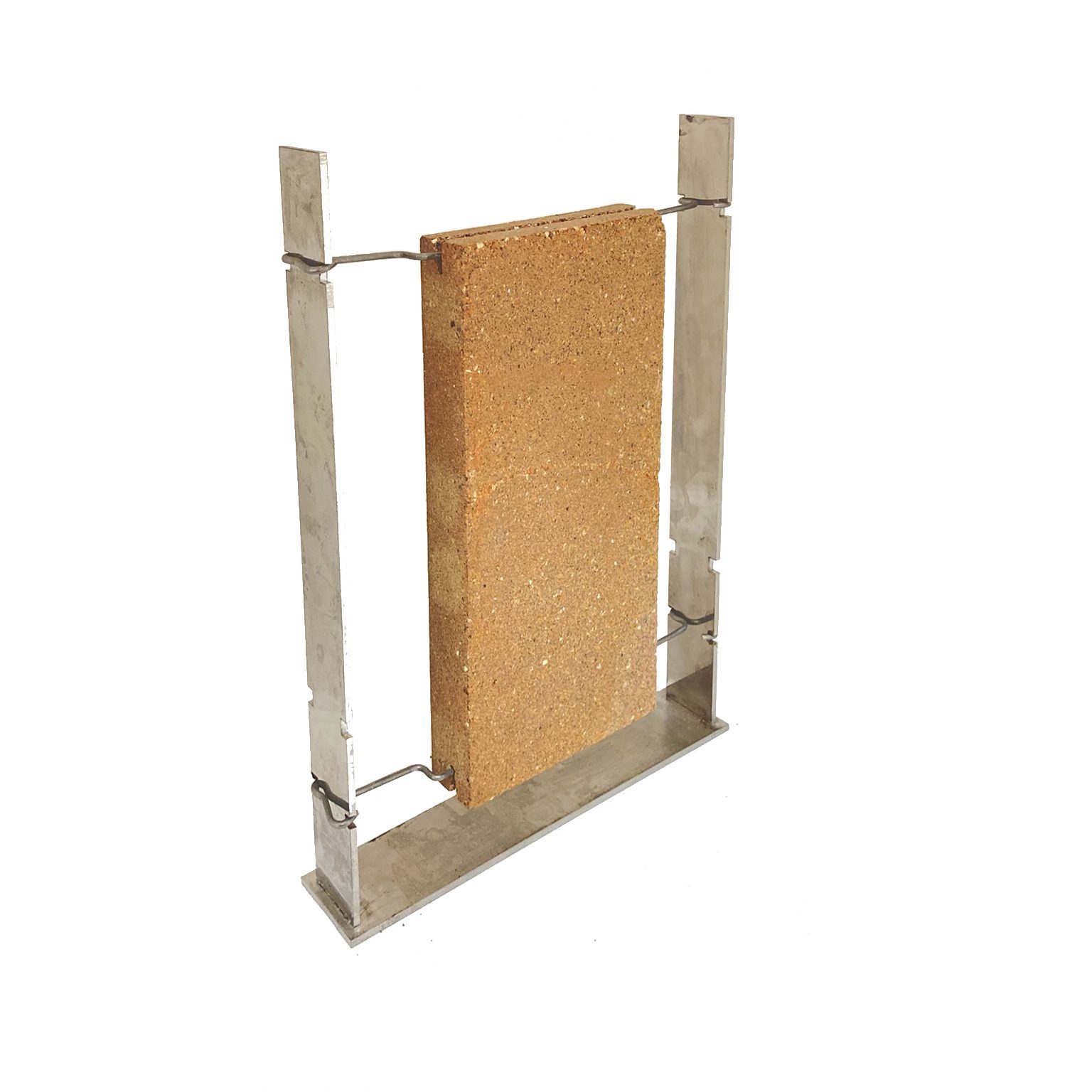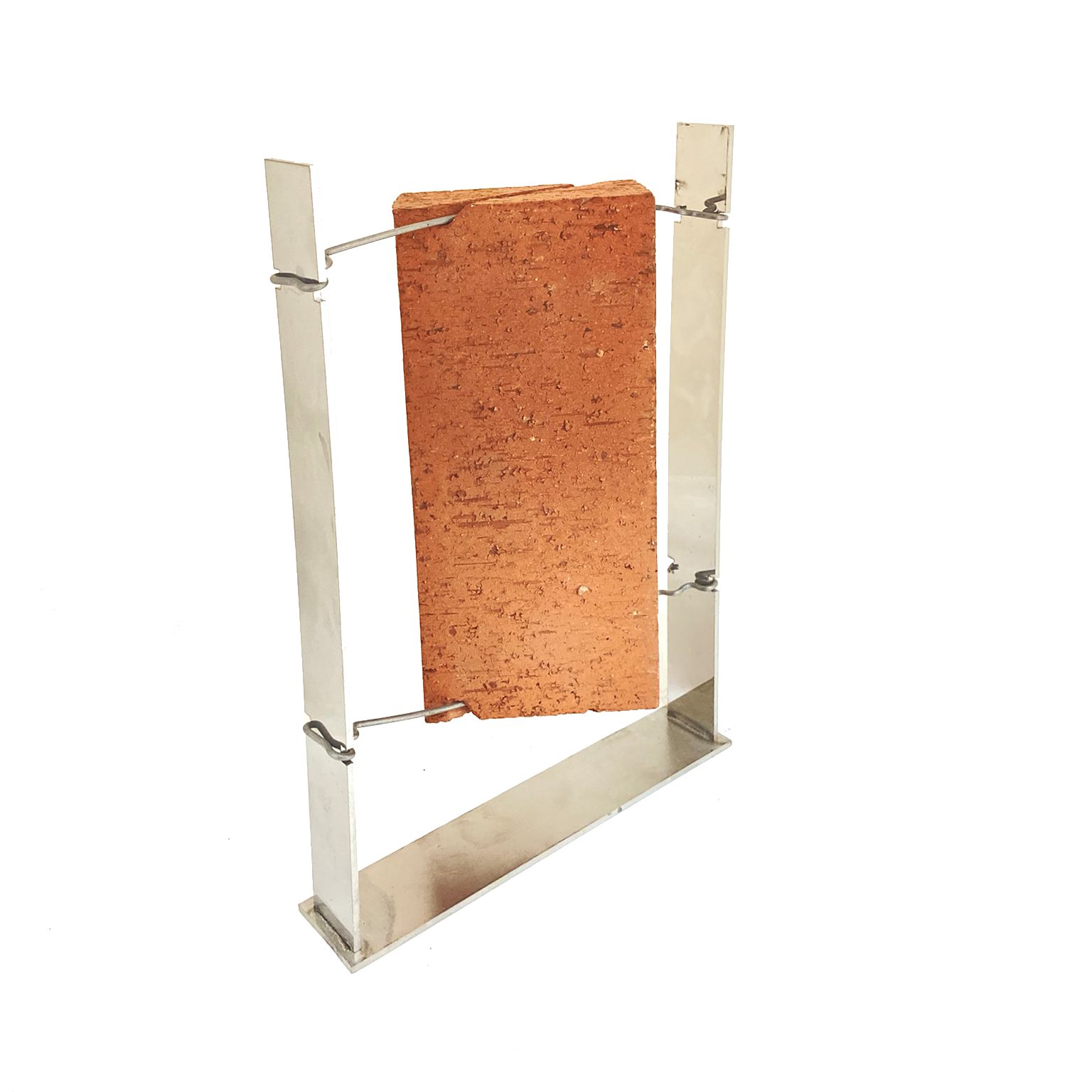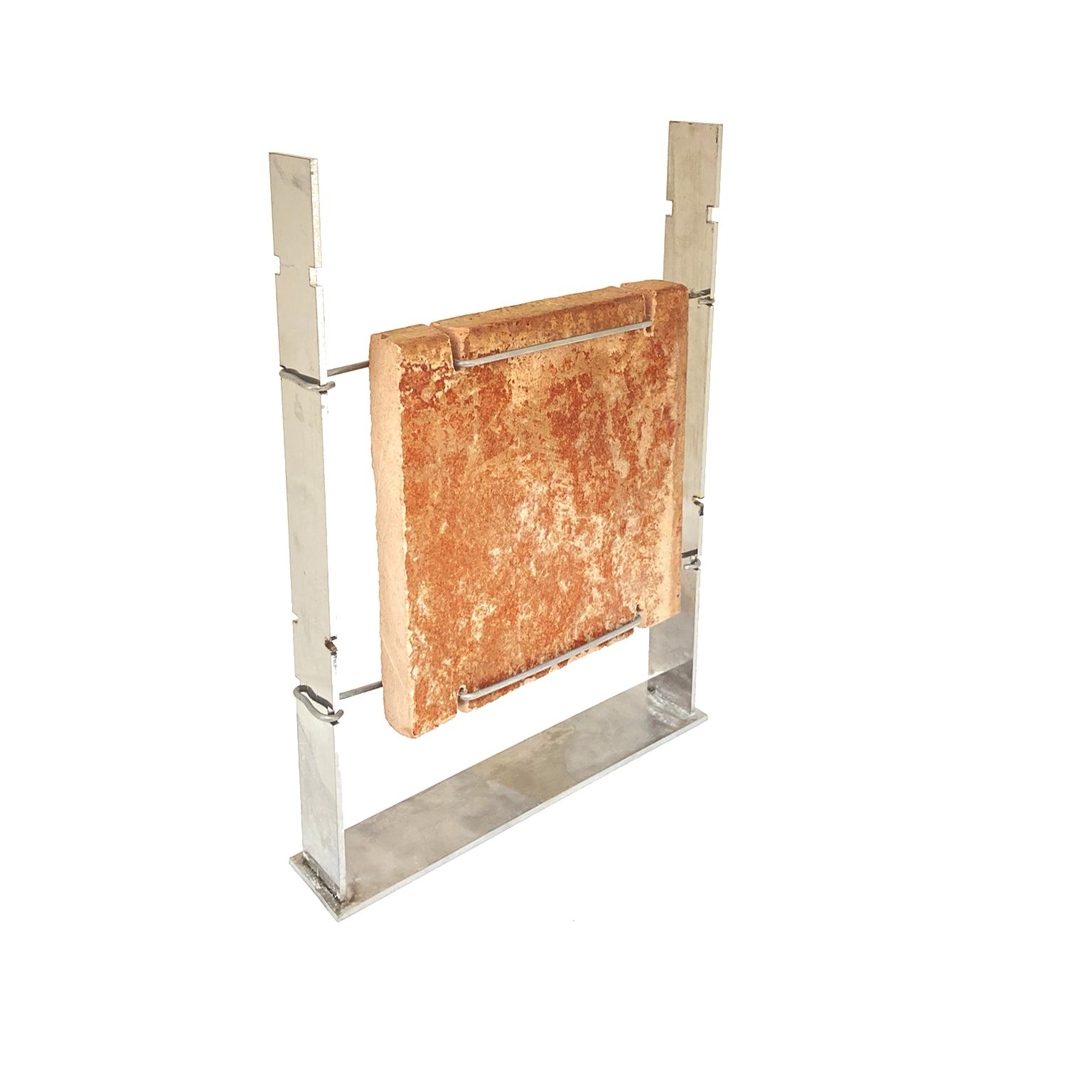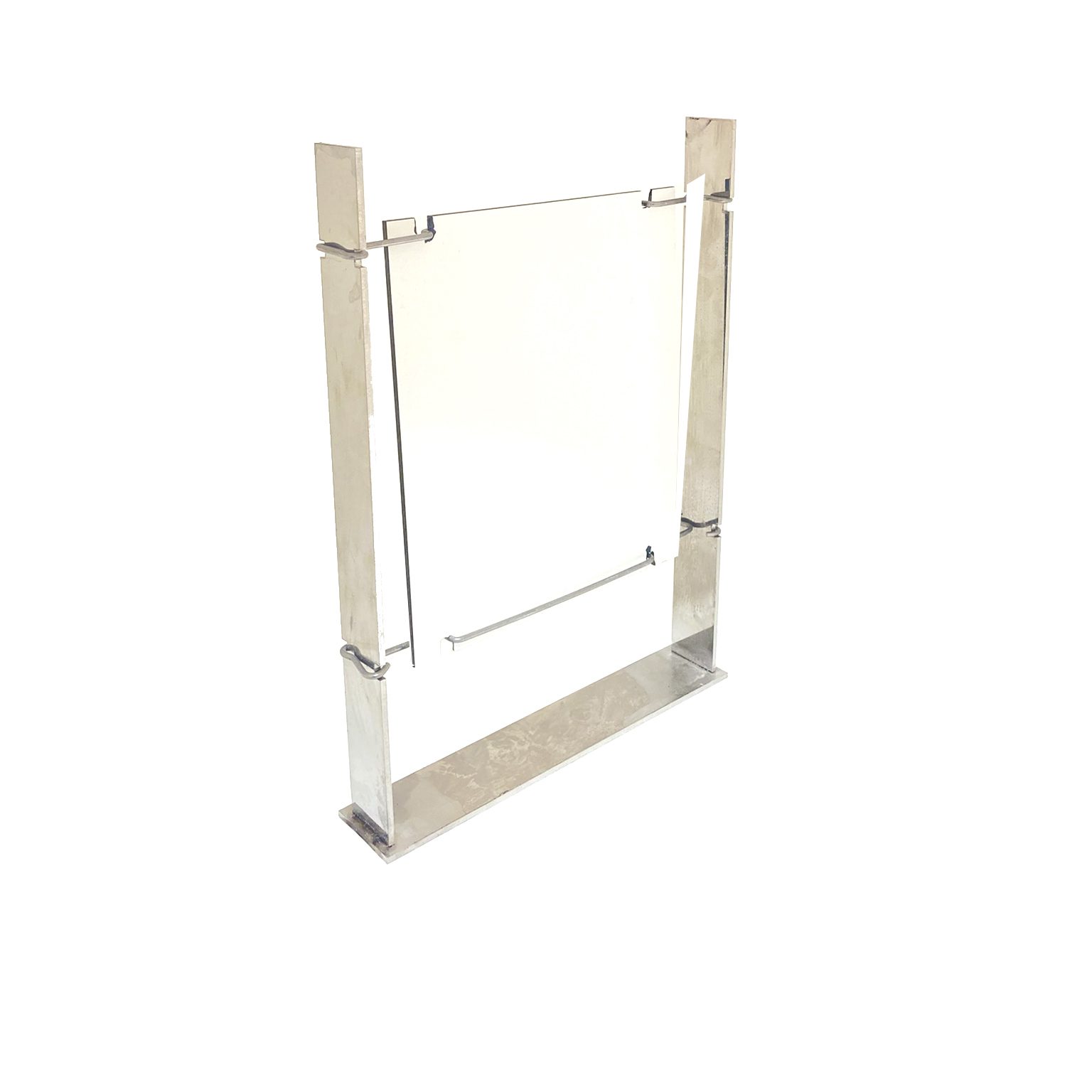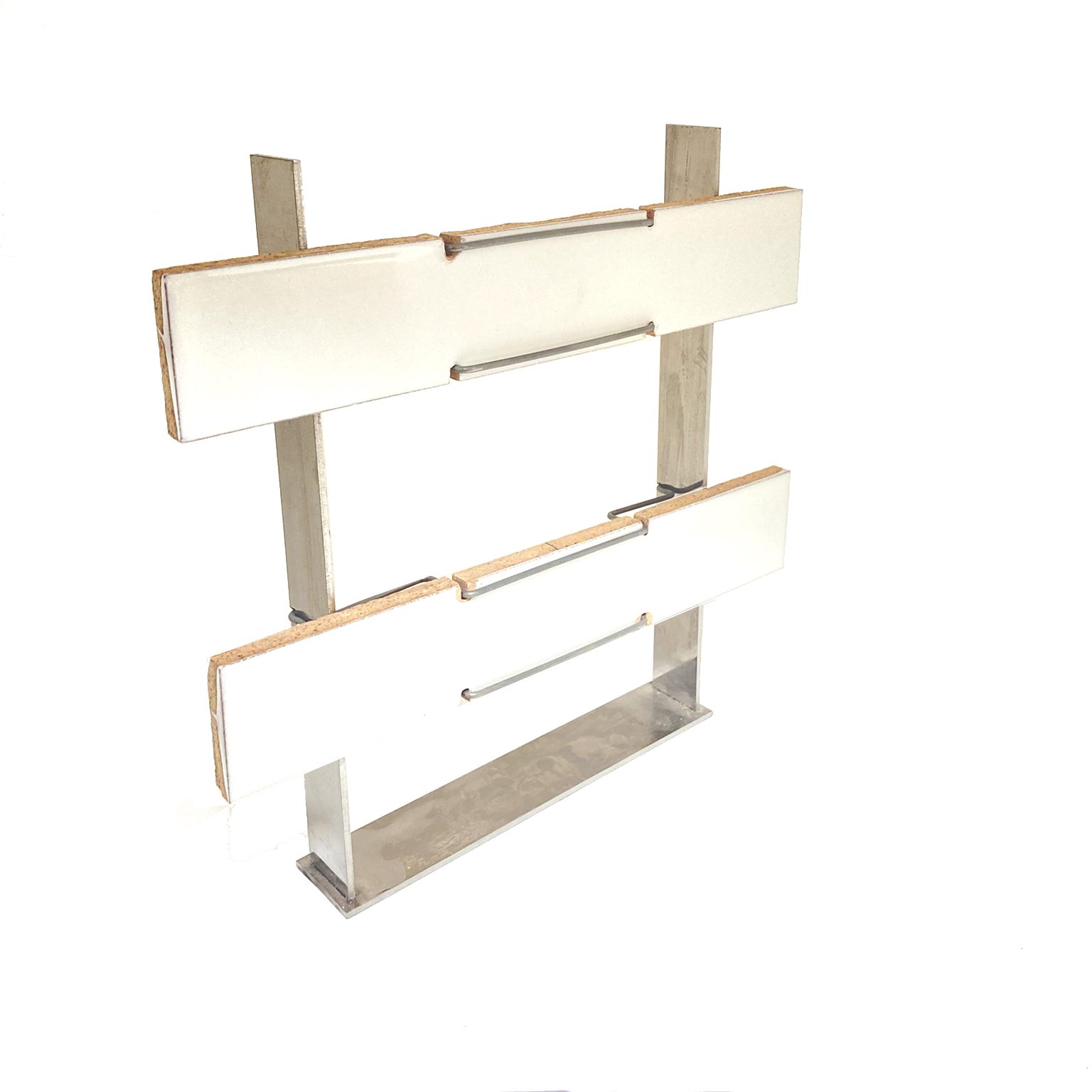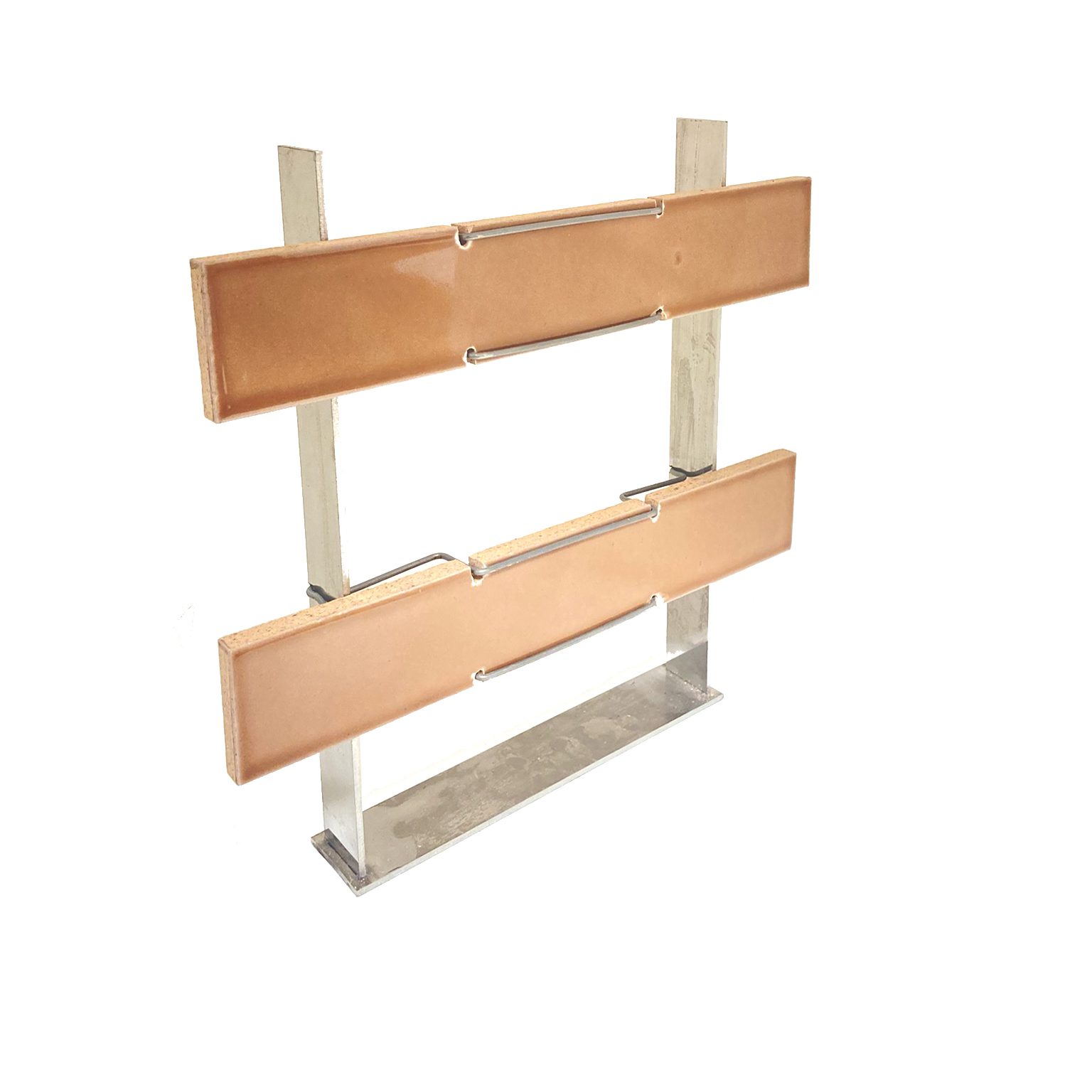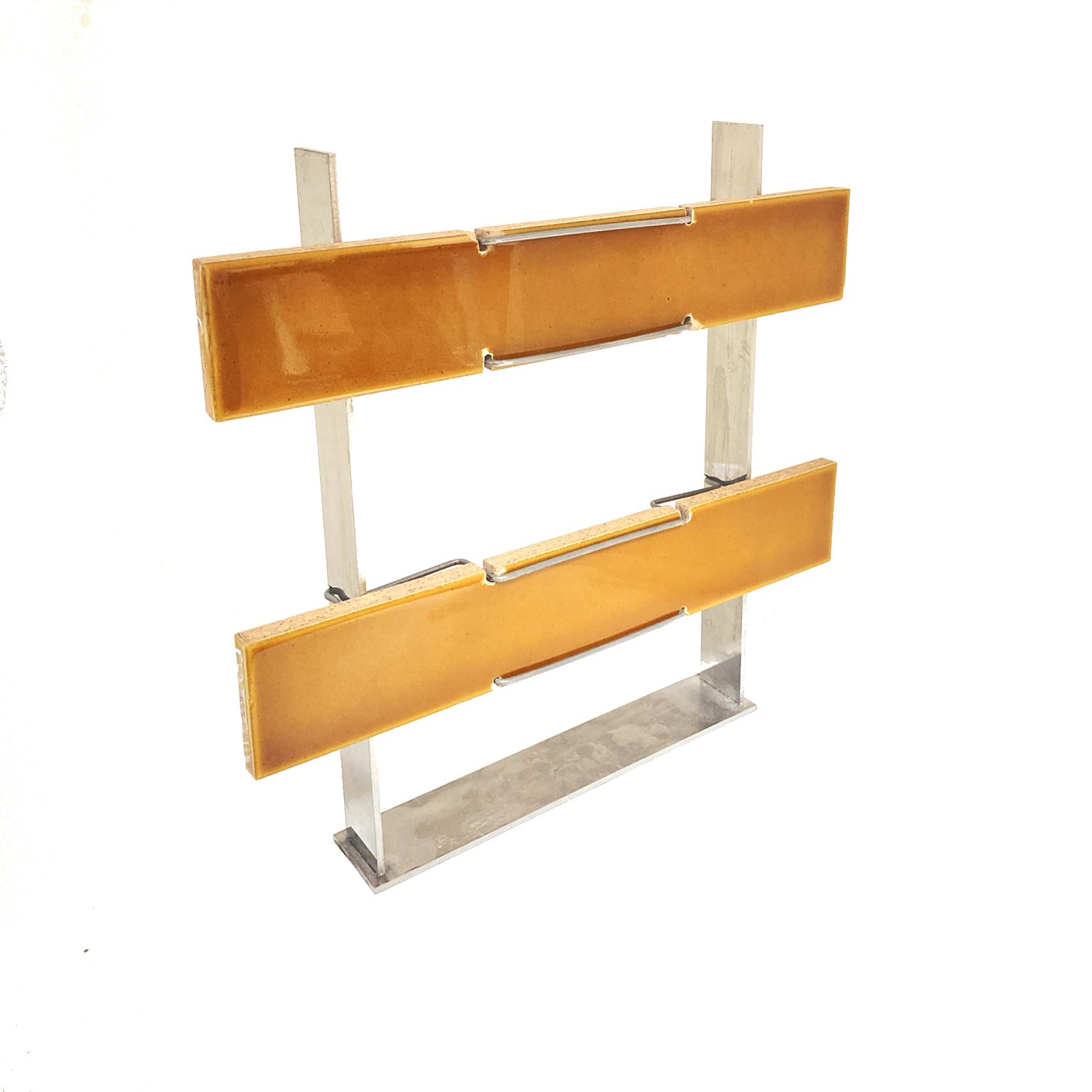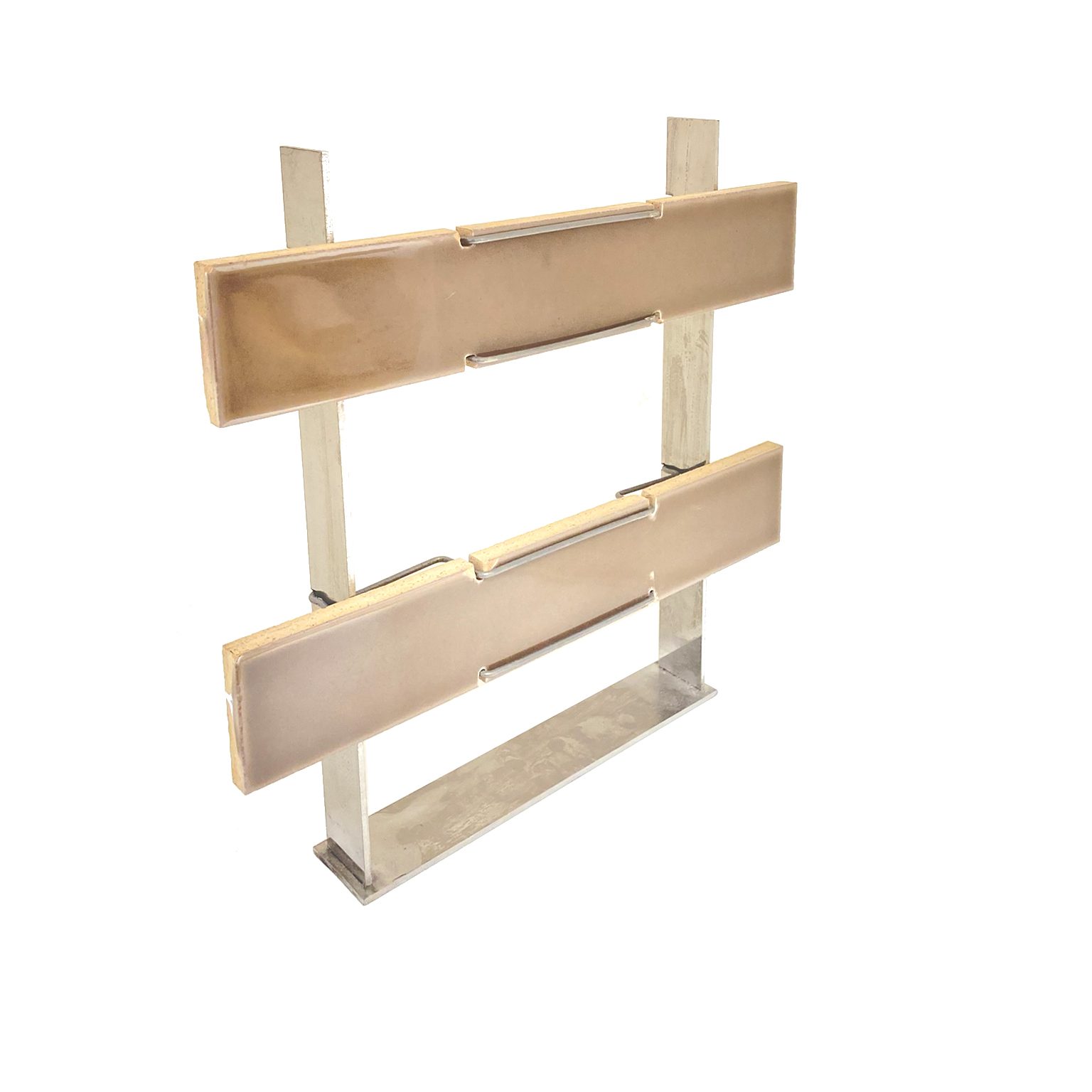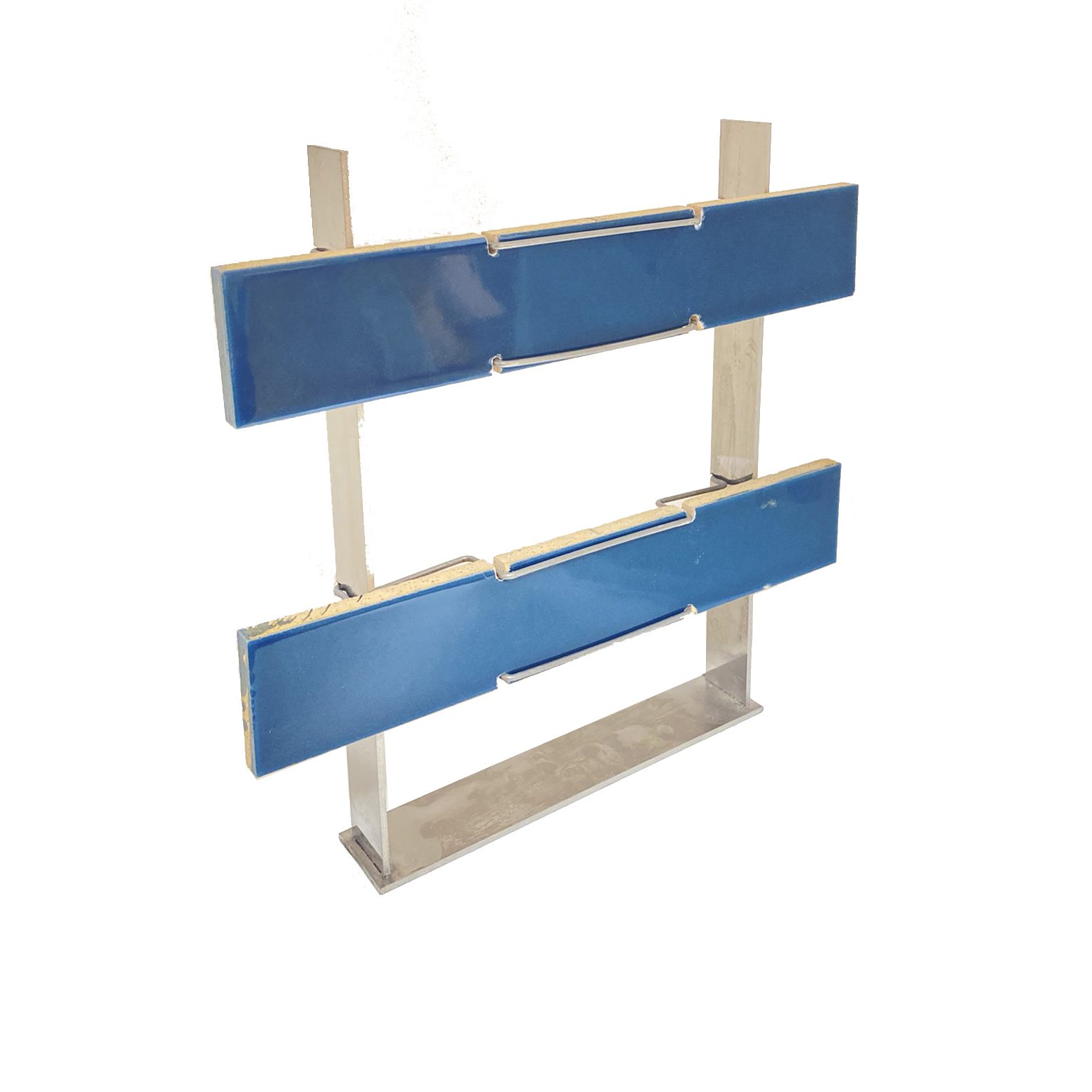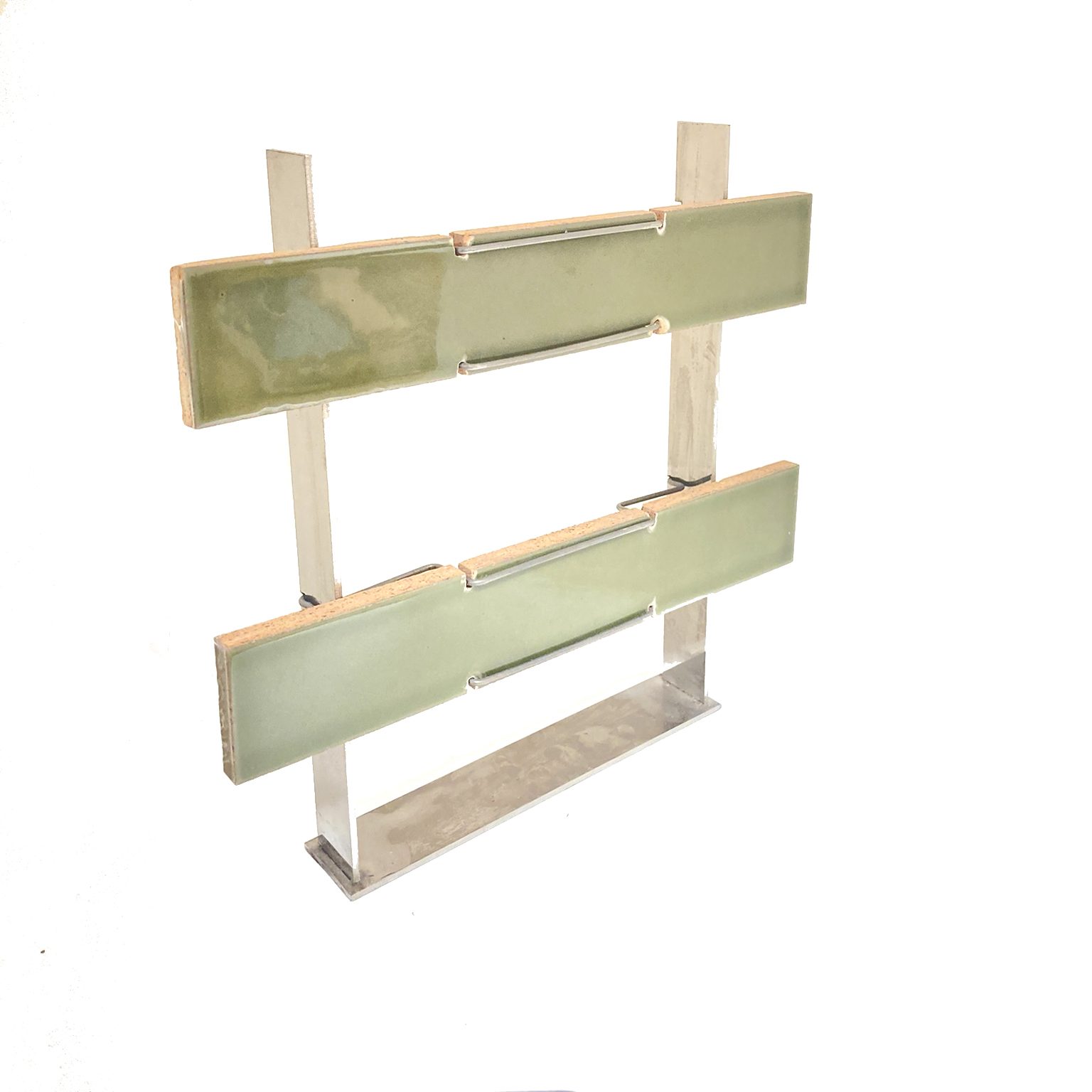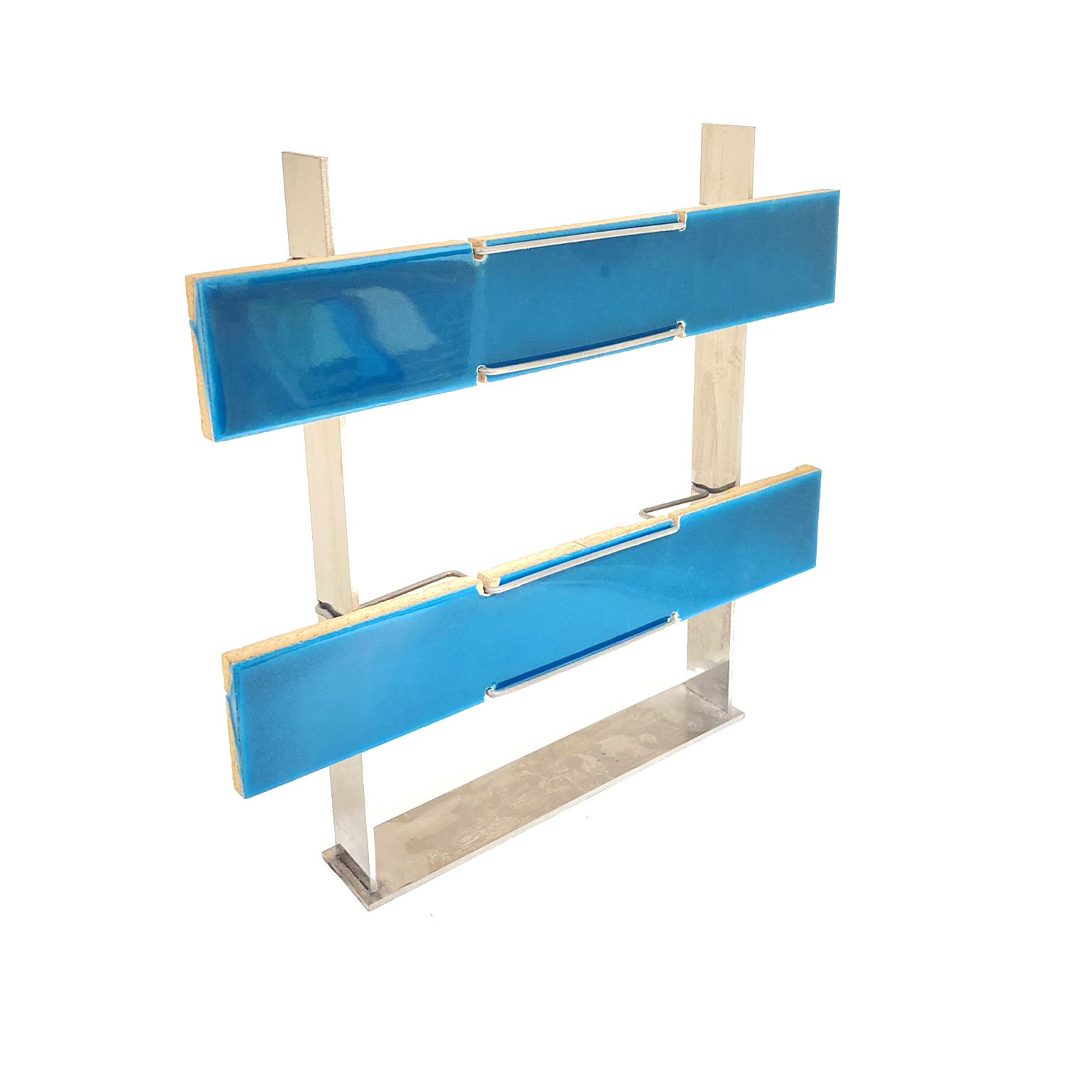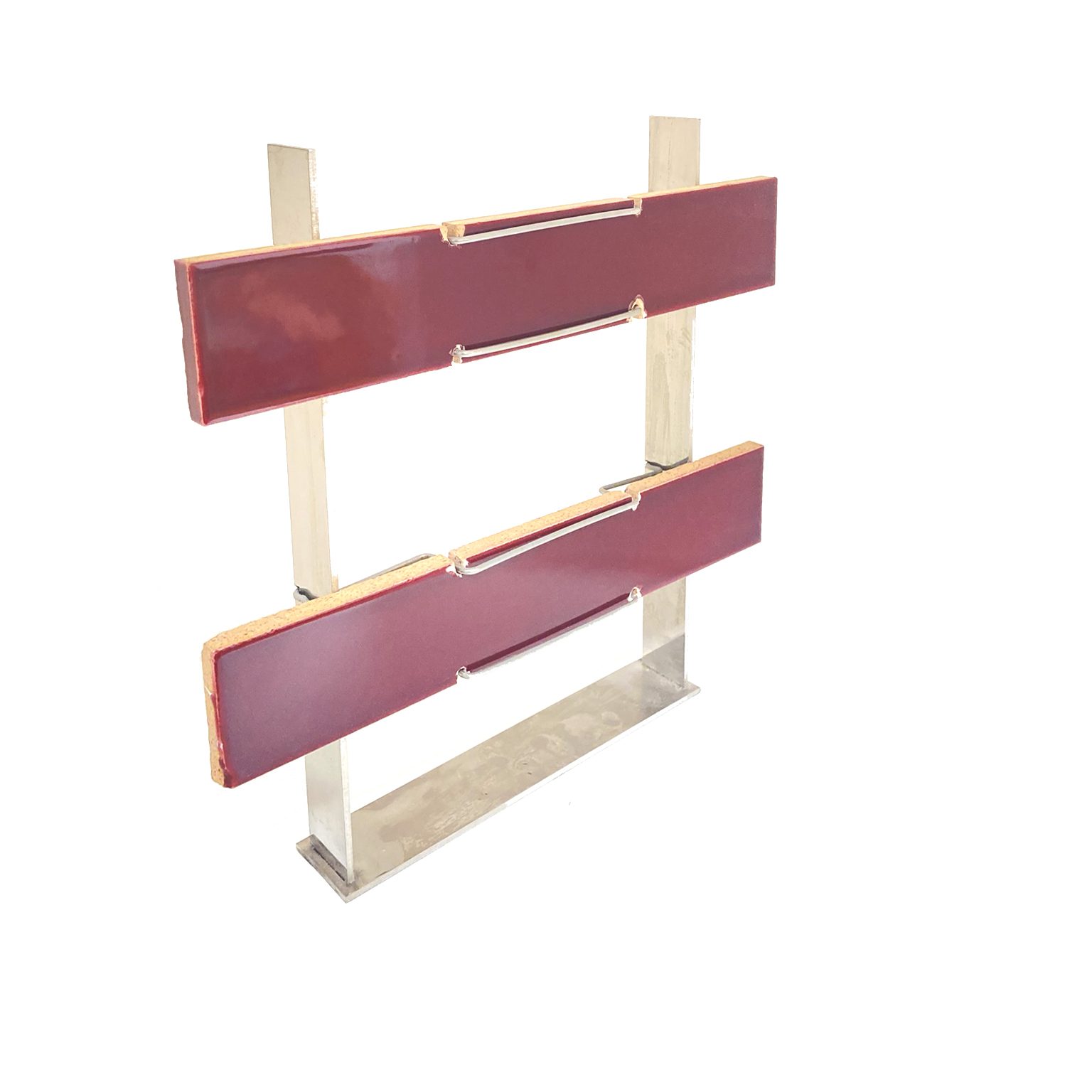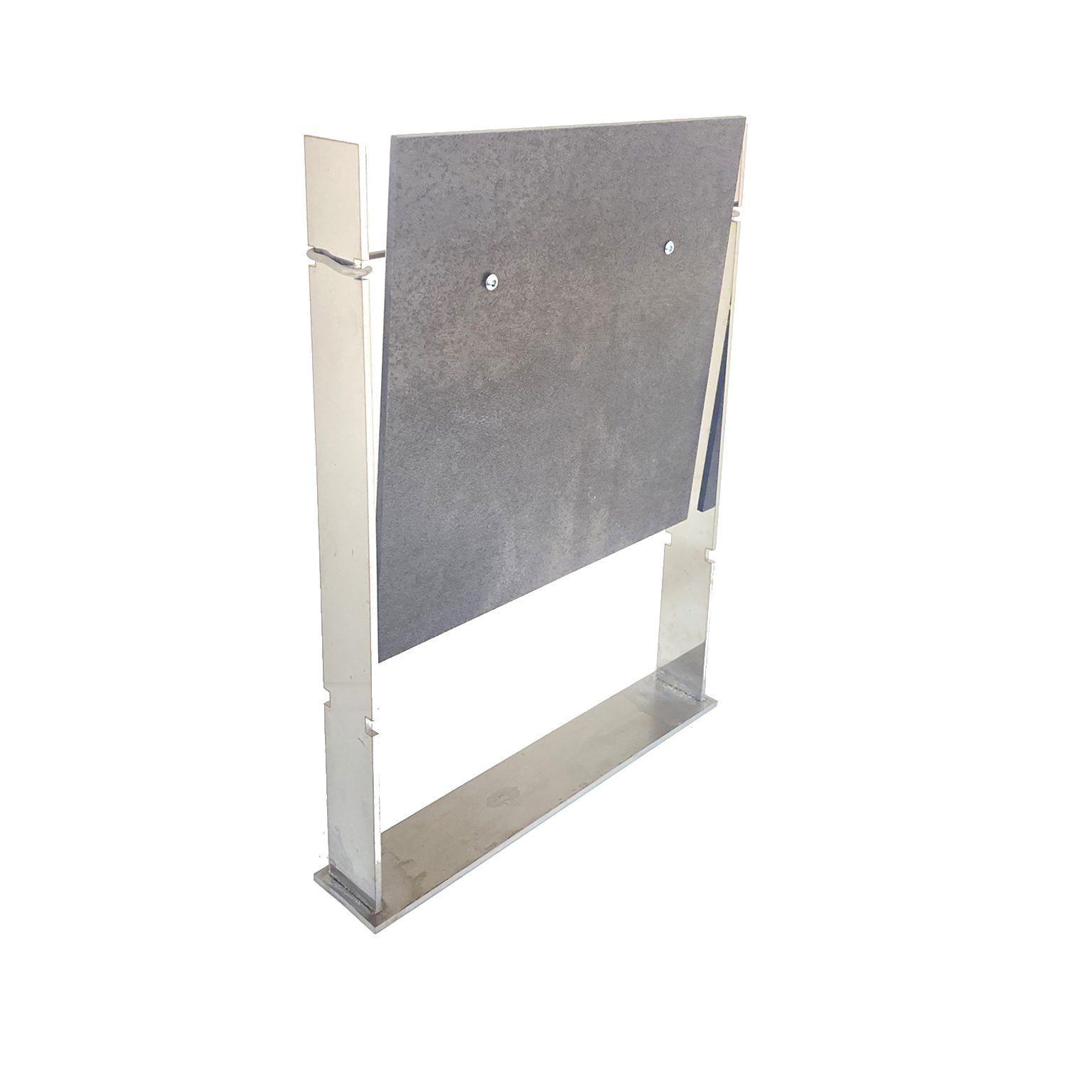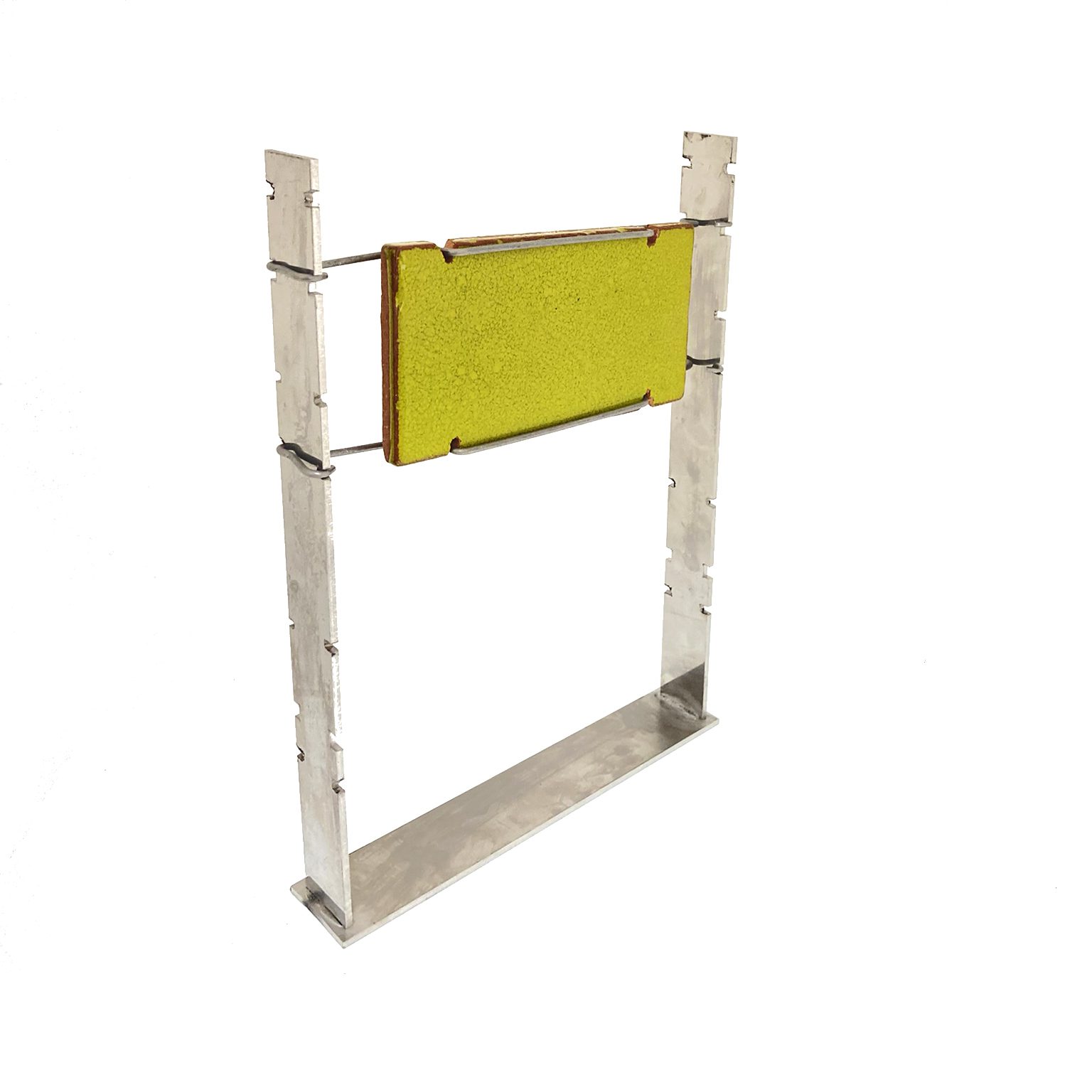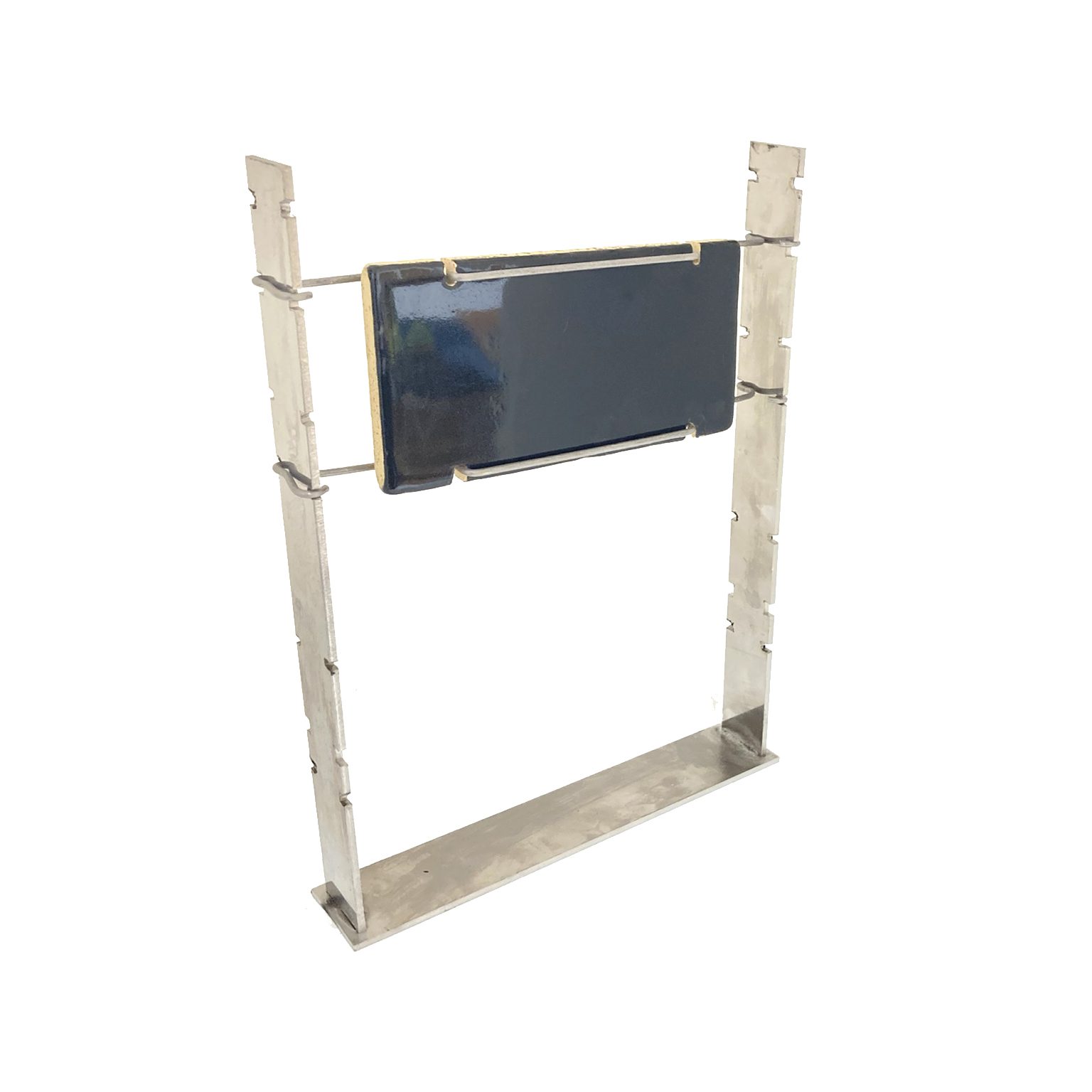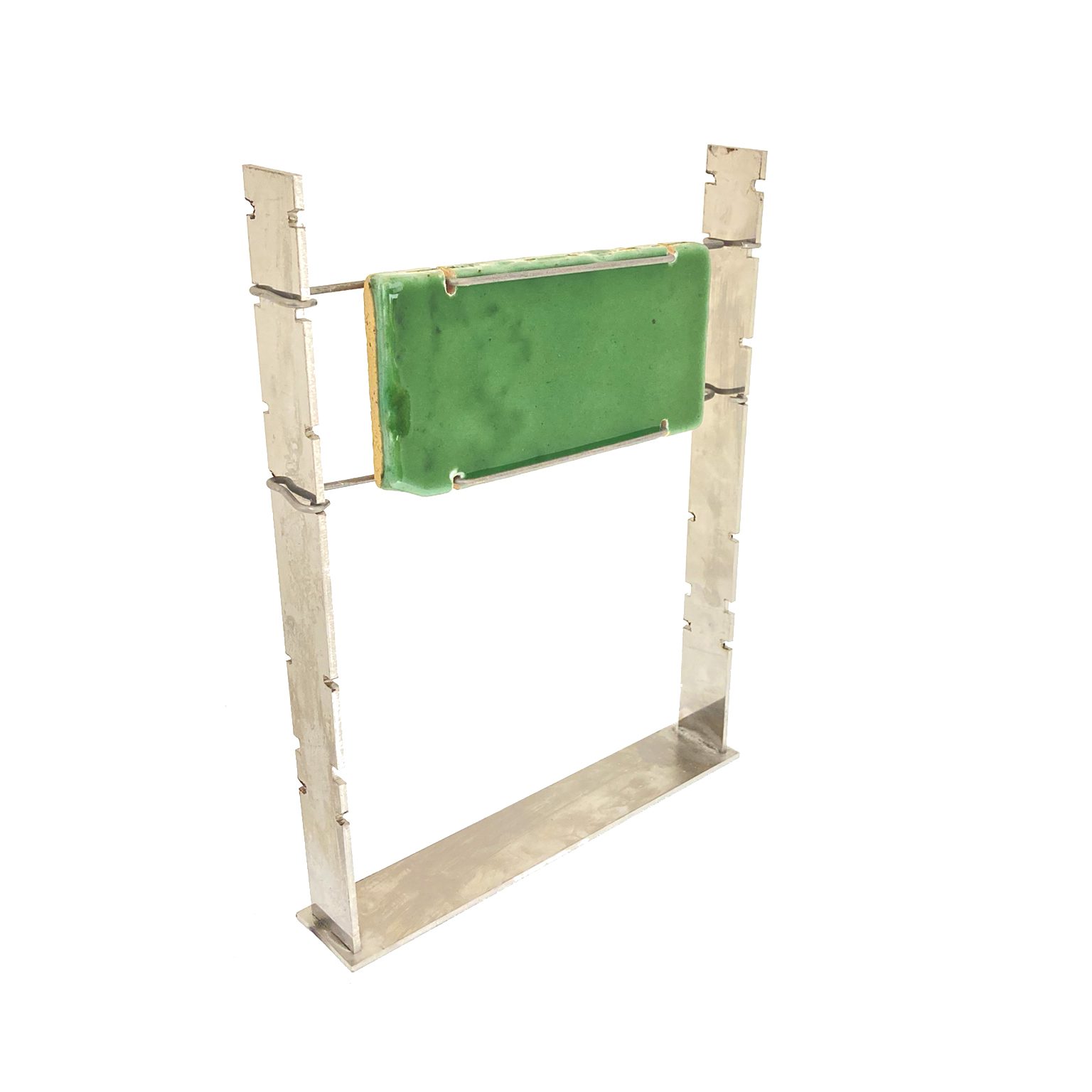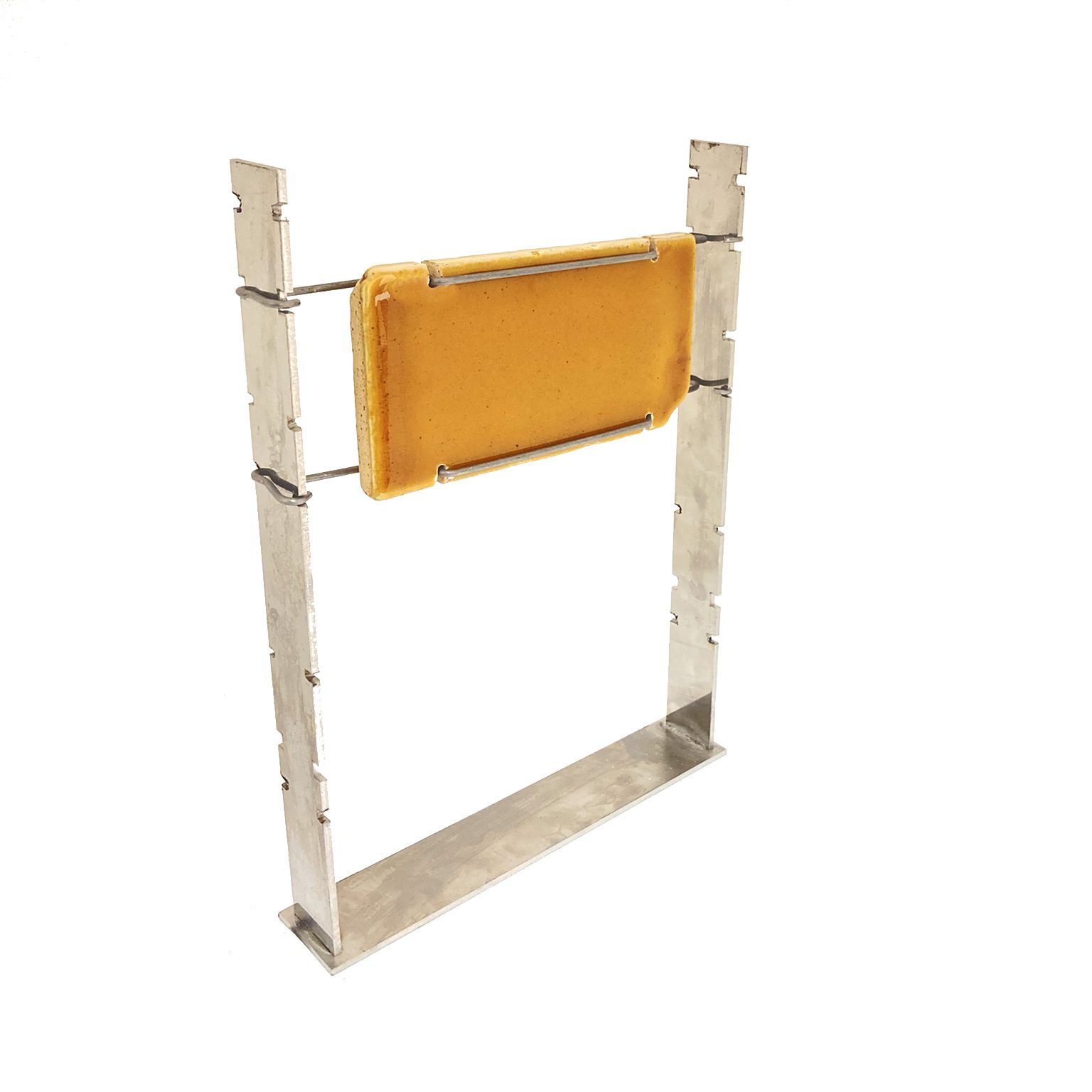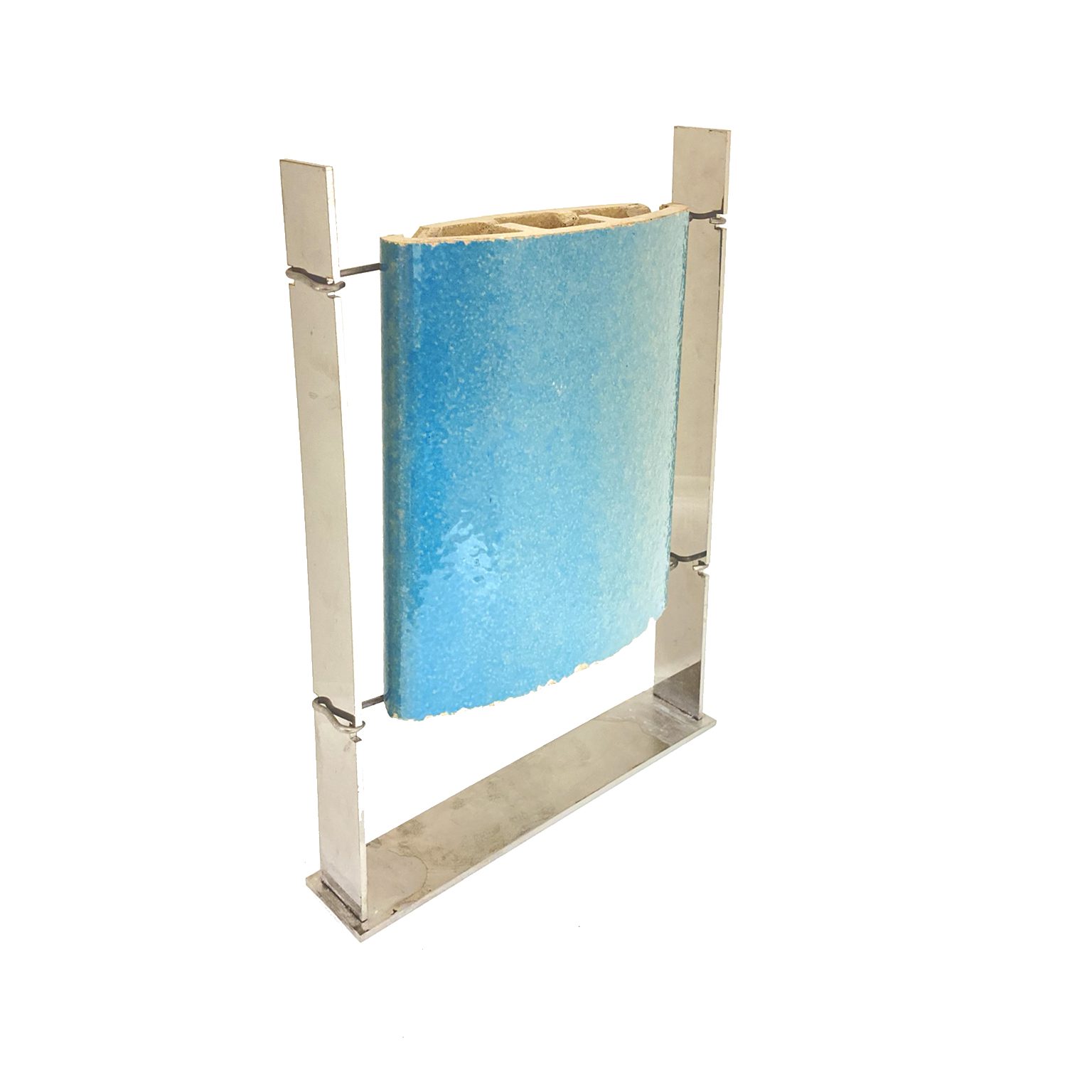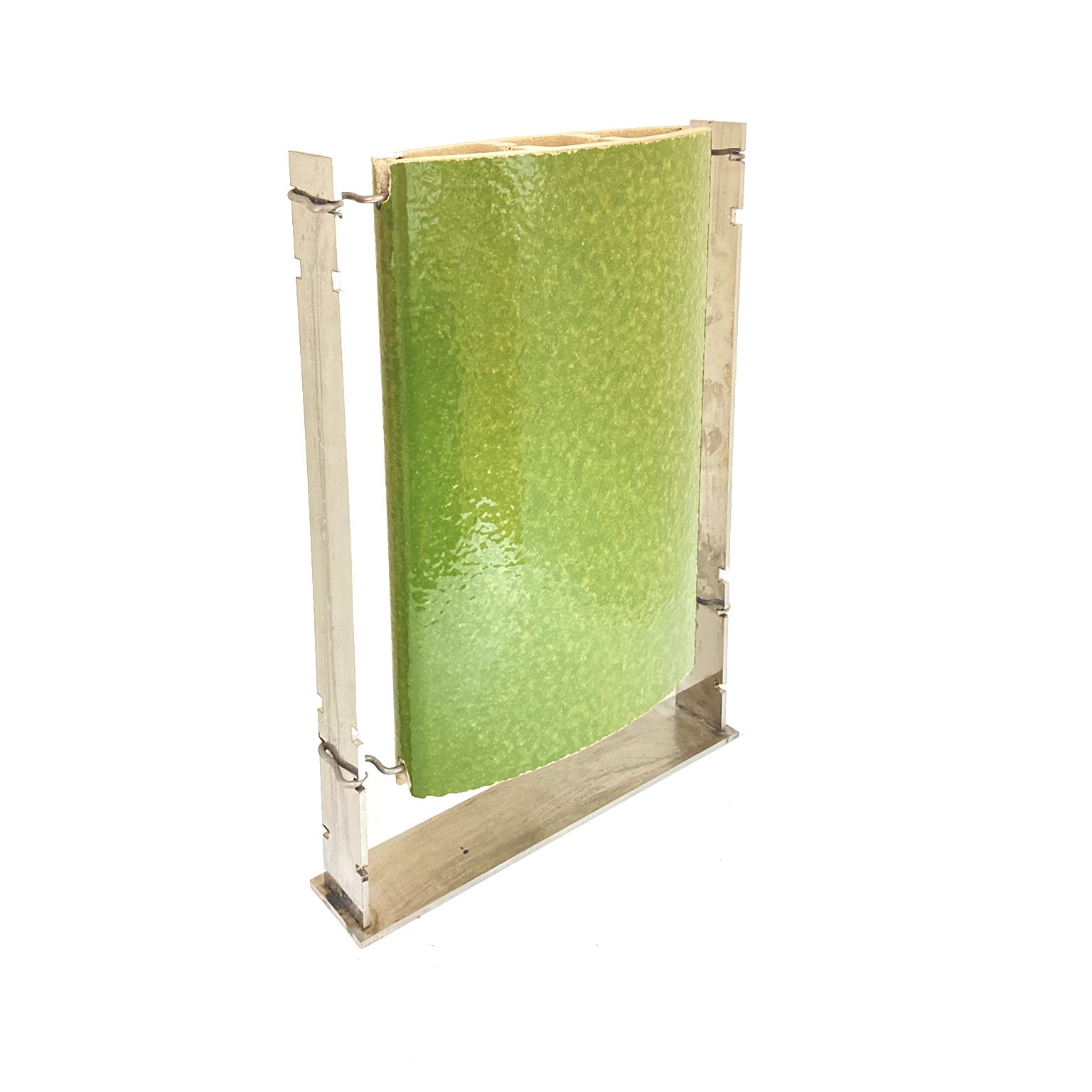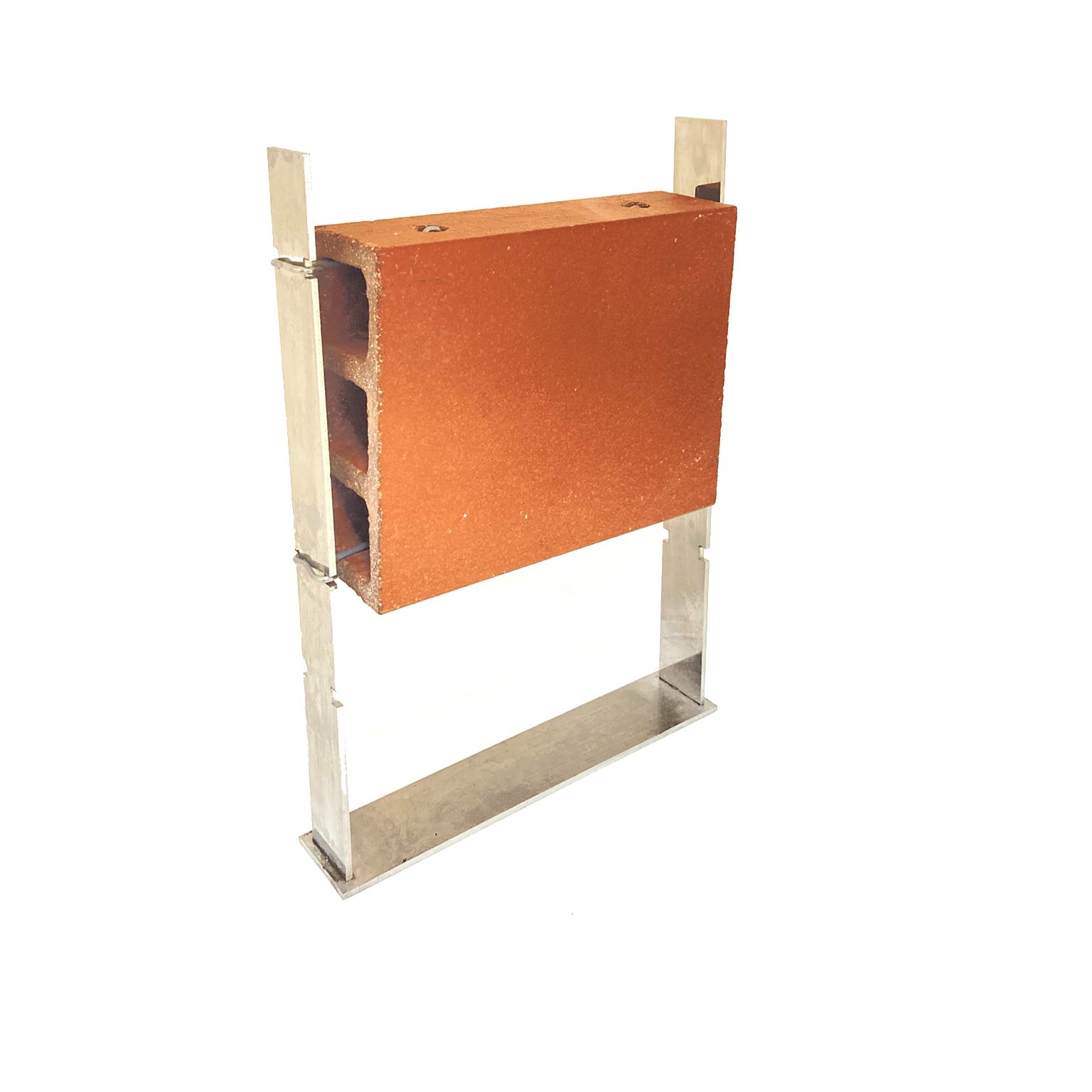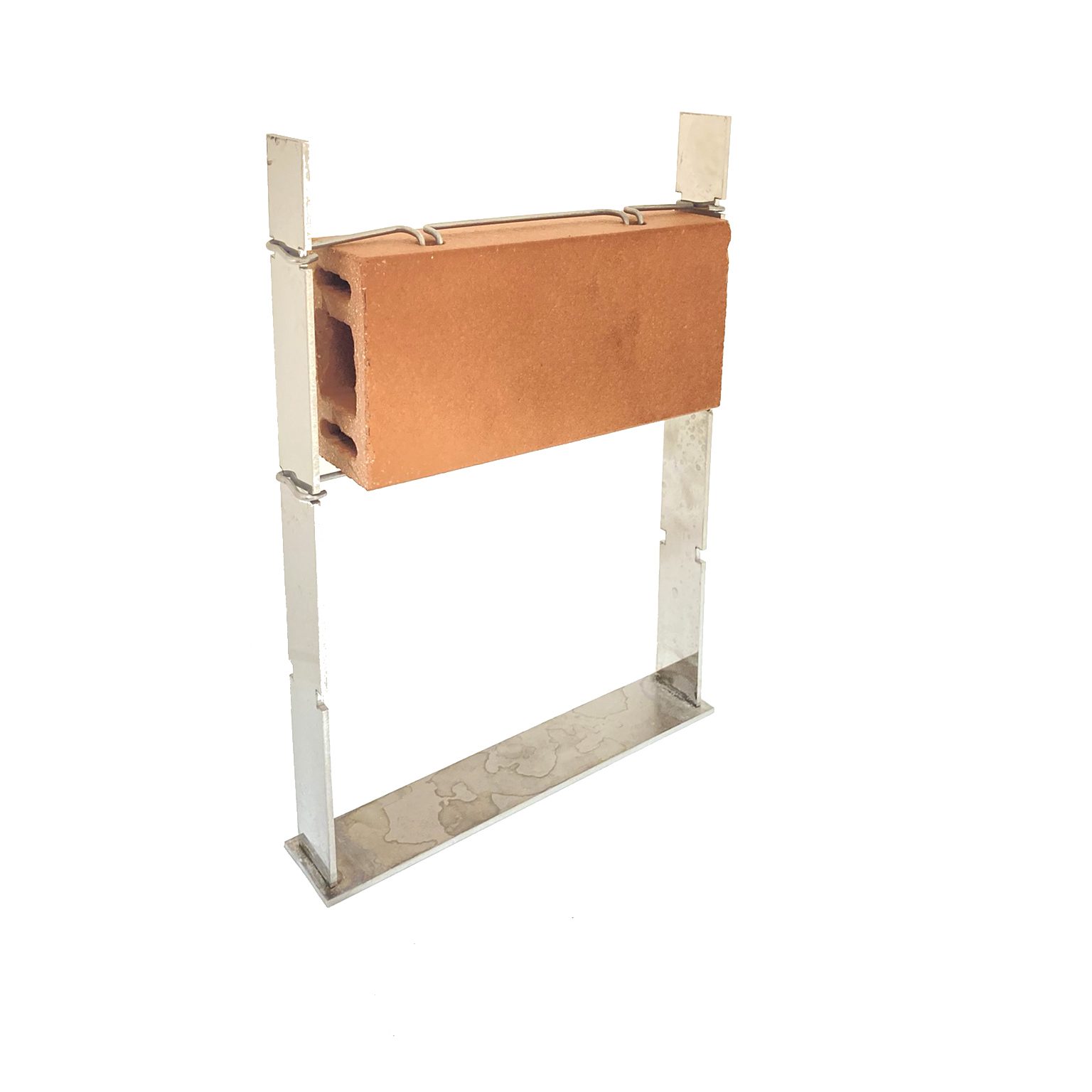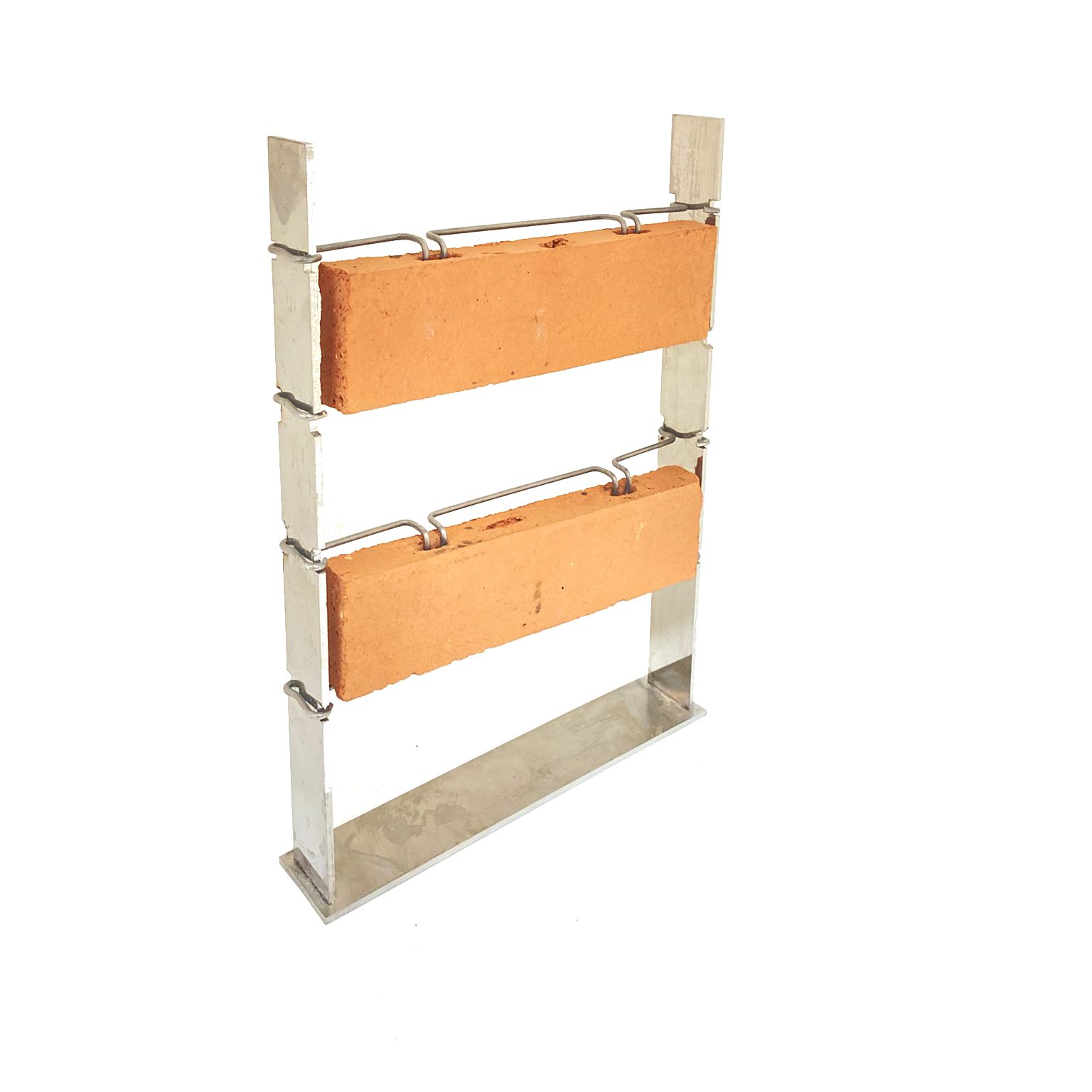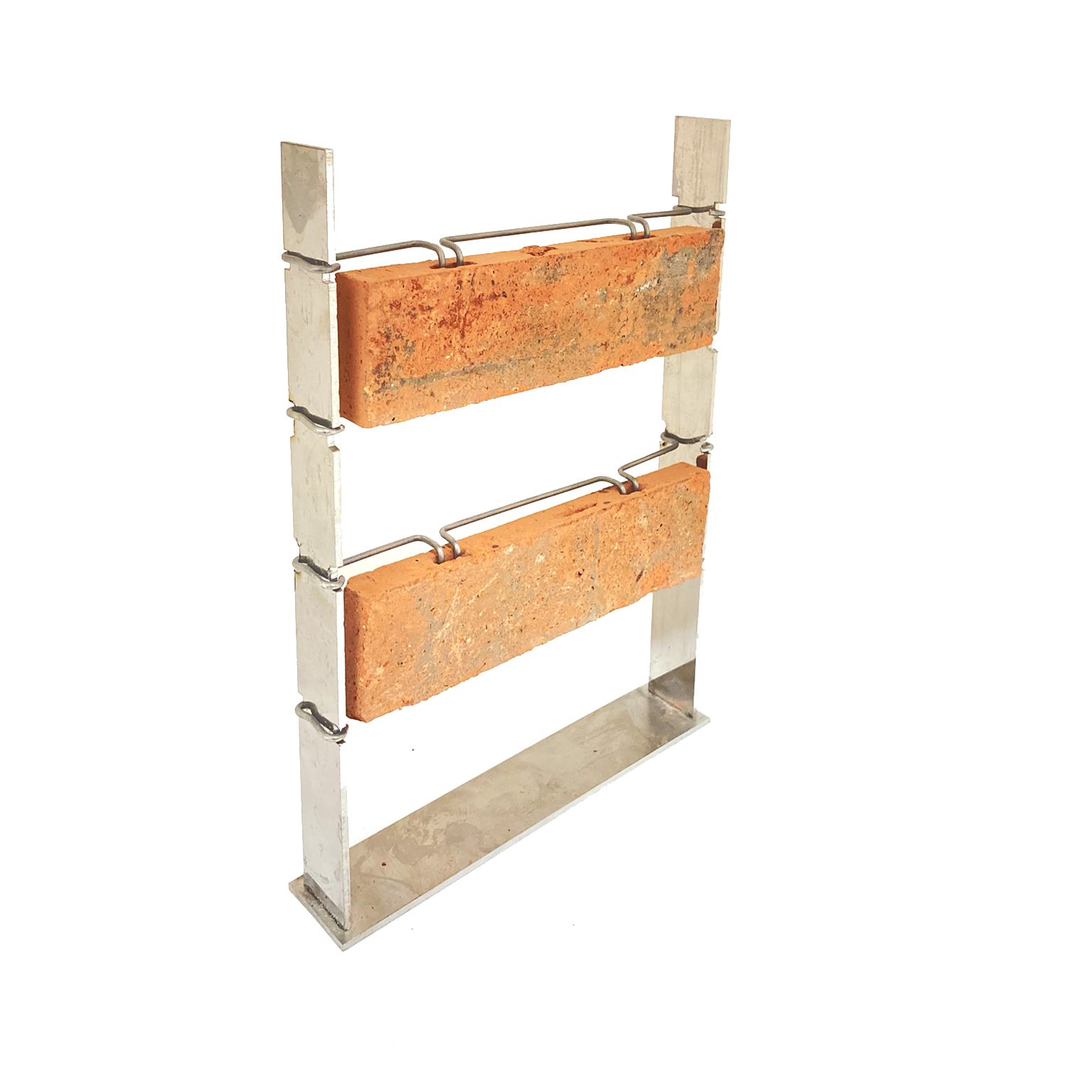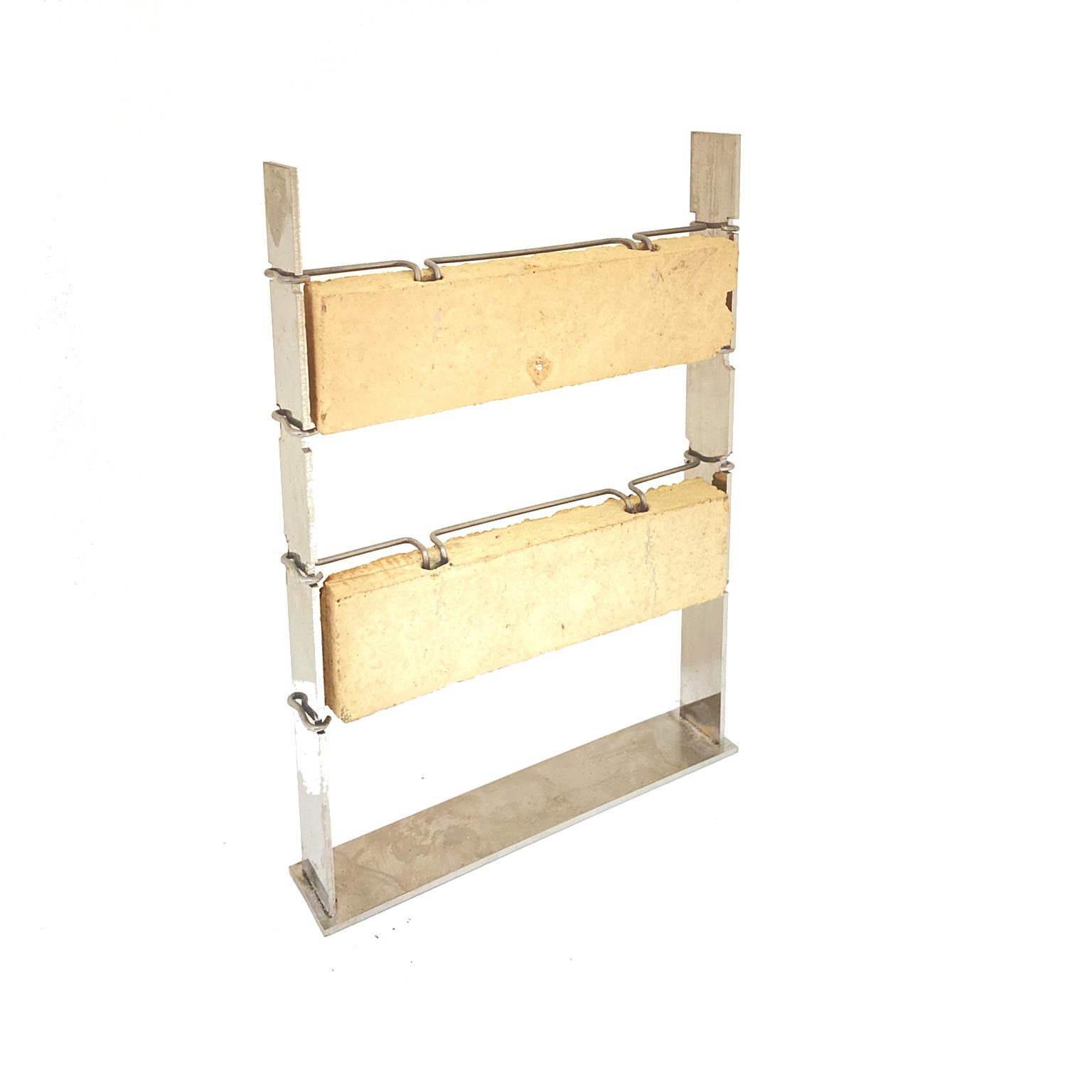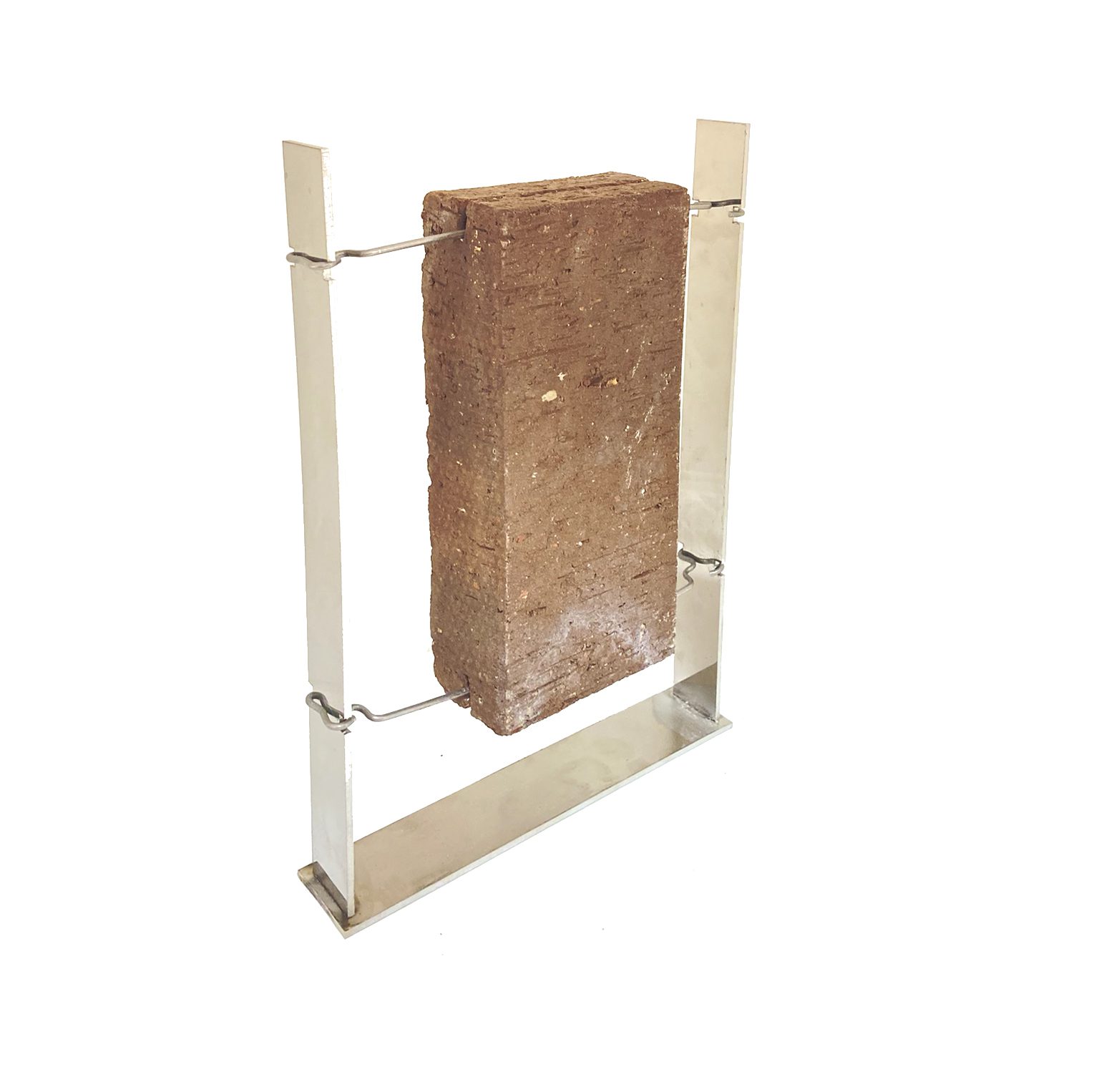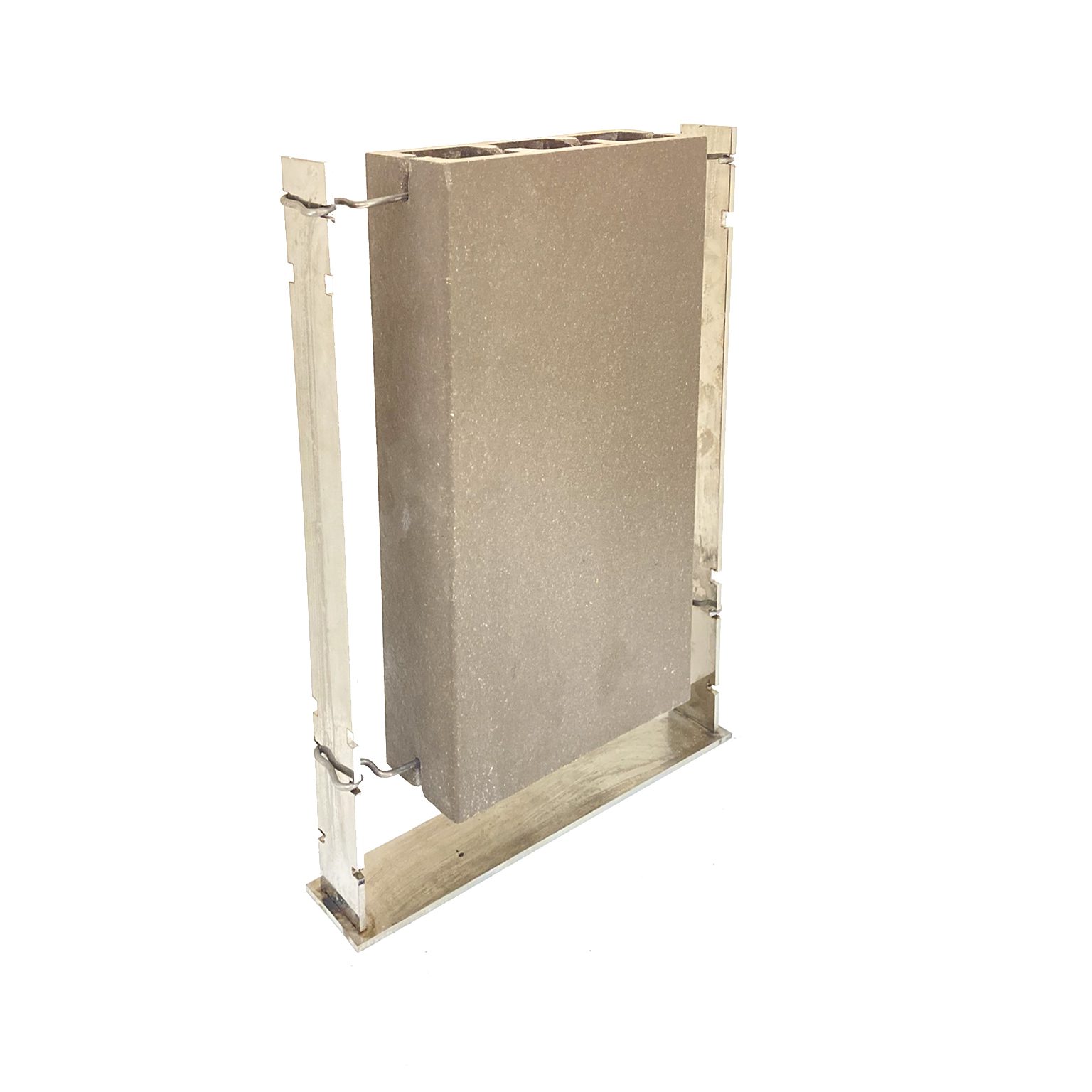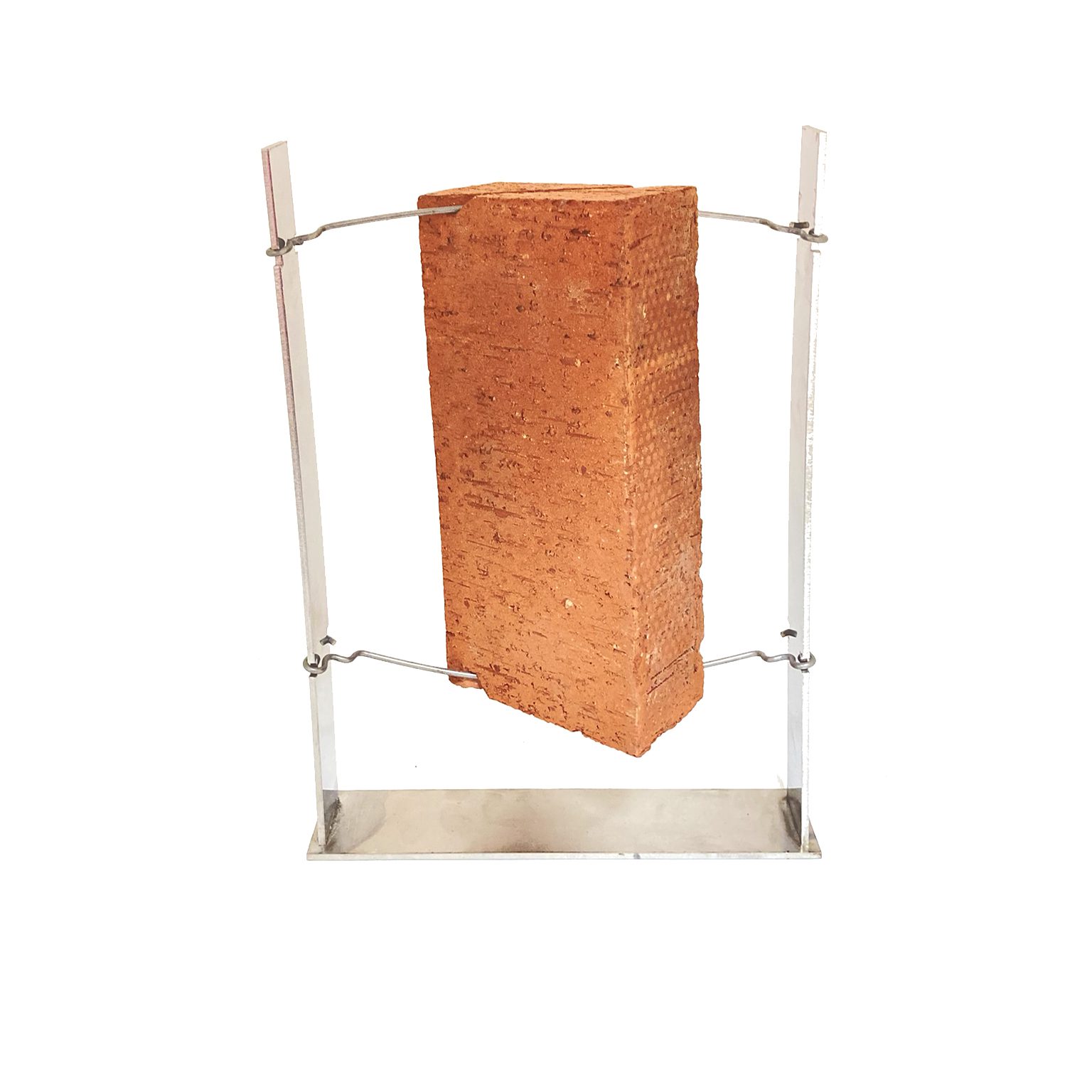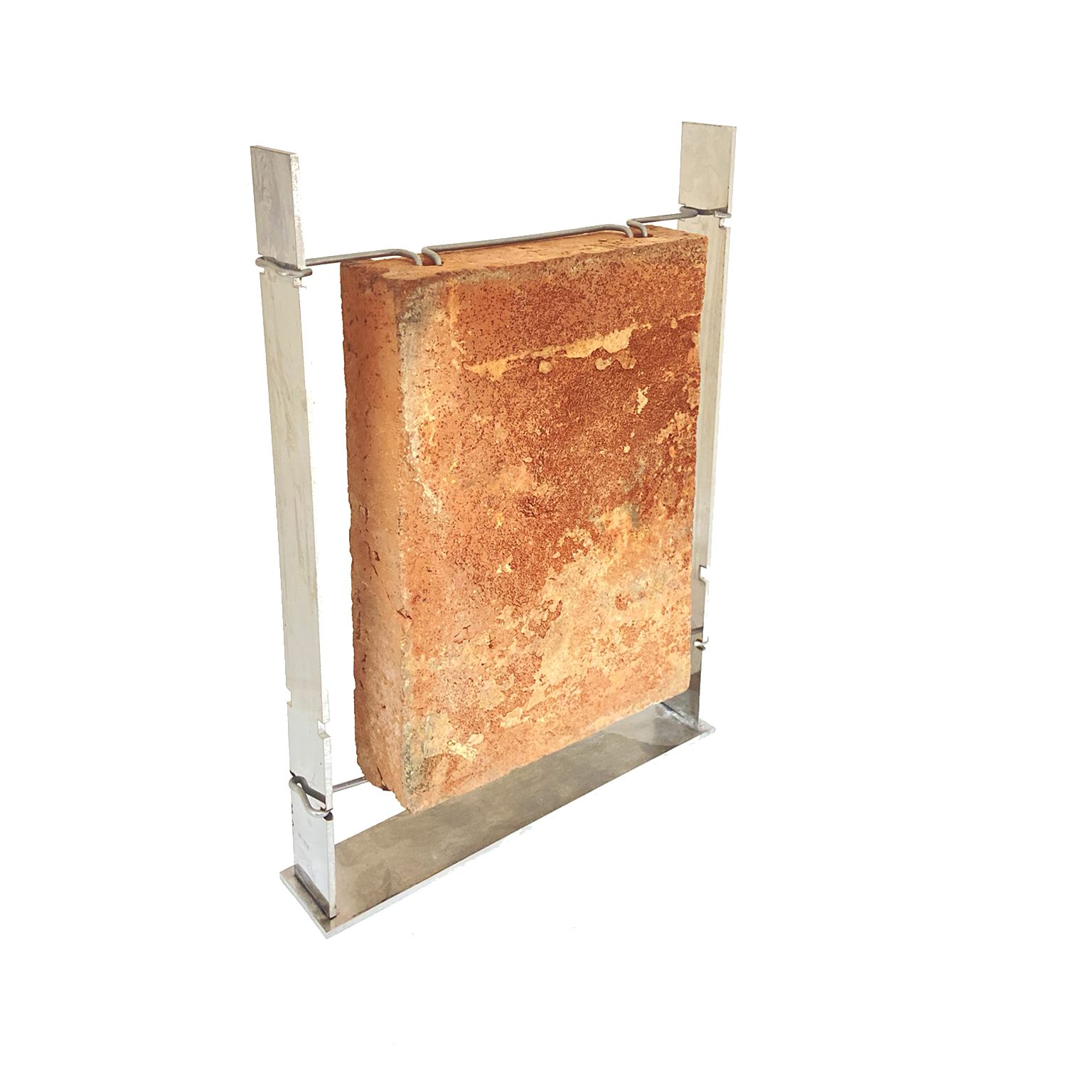 Well treaten wood will never give up
Wood is an incredible material that can be easily performed with 3 or 5 axis CNC machines, and with Denvelops, easily will be able to be part of any hybrid textile no matter it is shaped.


But yes, especially in outdoor uses, soon or later some pieces will need some maintenance. For that a fast removing piece system has been designed to make easy and fast this operation.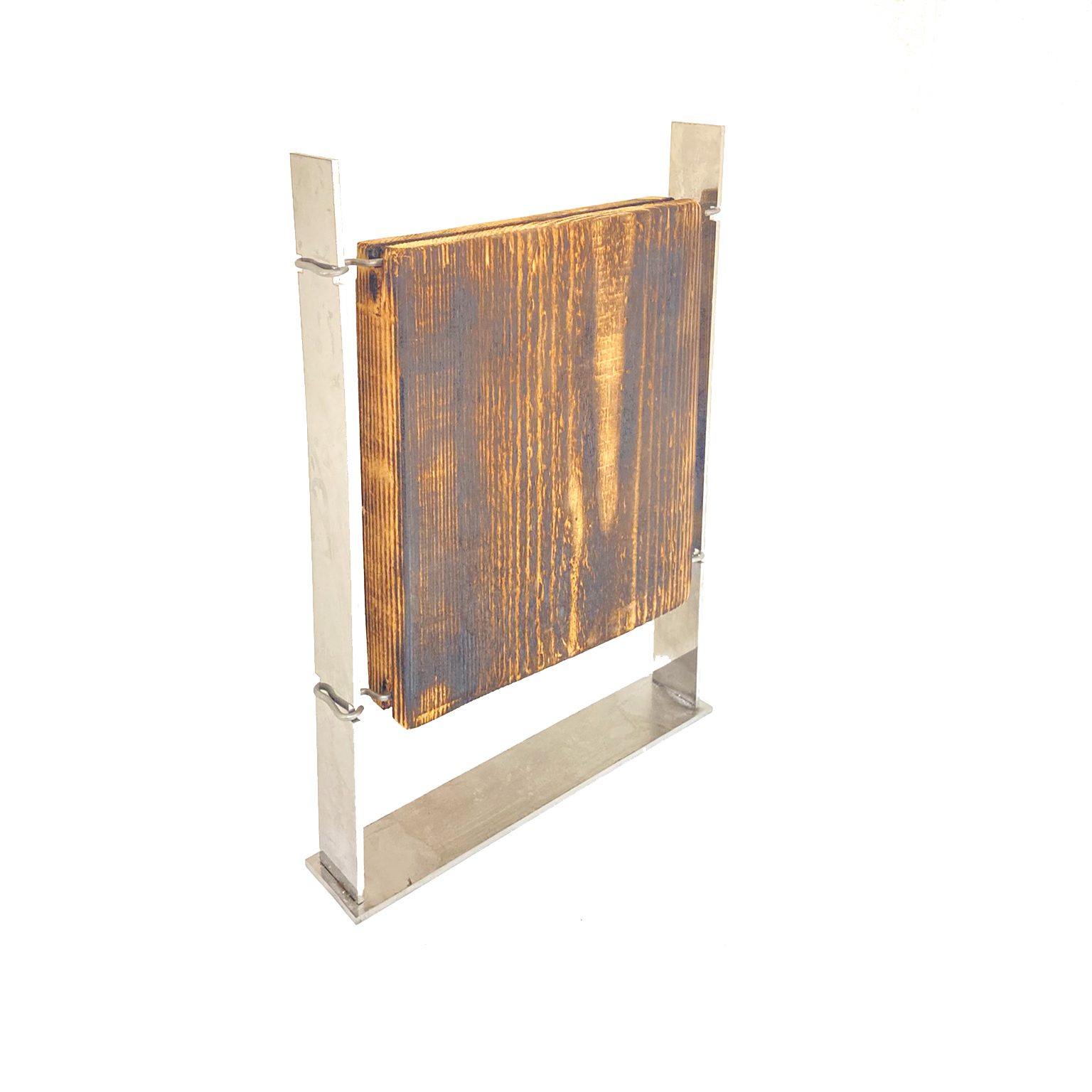 New chance for architecural skins
Leather (100% made from wastes skins), as wood, have a very low carbon footprint, needs to be treated to be used outdoor or indoor, and depending on the tile protection applied, wonderful variety of colours and forms can be designed. Hybrid textiles allow this alive and ancient material to become a new option for architectural skins, bringing a new opportunity to improve the aesthetics of any project in the funniest way.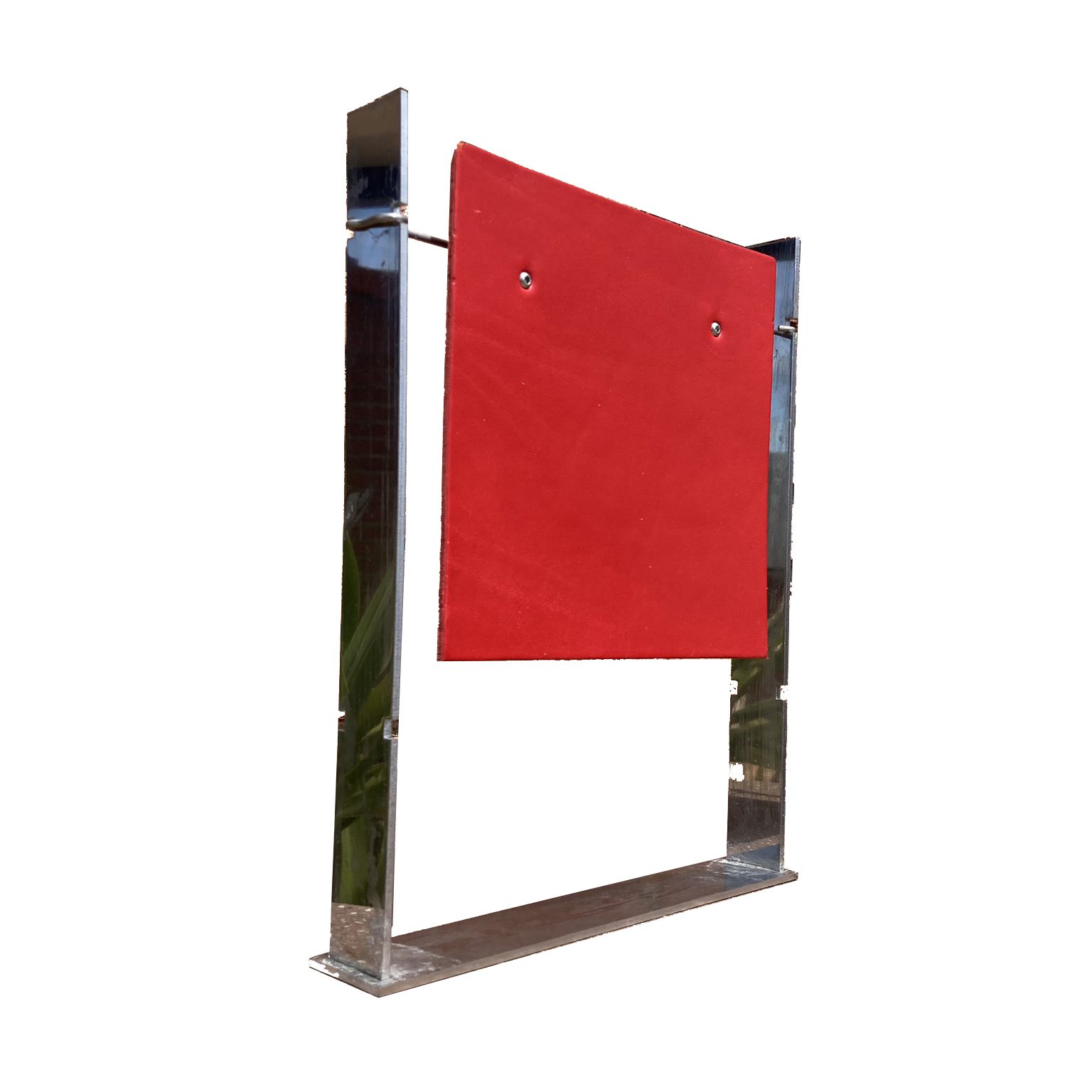 Be aware of what stones want to tell us
Maybe it is time to use stones in light and fancy textiles, maybe it is time to change it is a massive appearance by designing incredible lattice solutions to make bright the powerful that stone hides.


In fact, stone pieces are available in different thickness, (some of them very thin), and all of them have found a new opportunity to be attached and inserted with the maximum technical guarantee.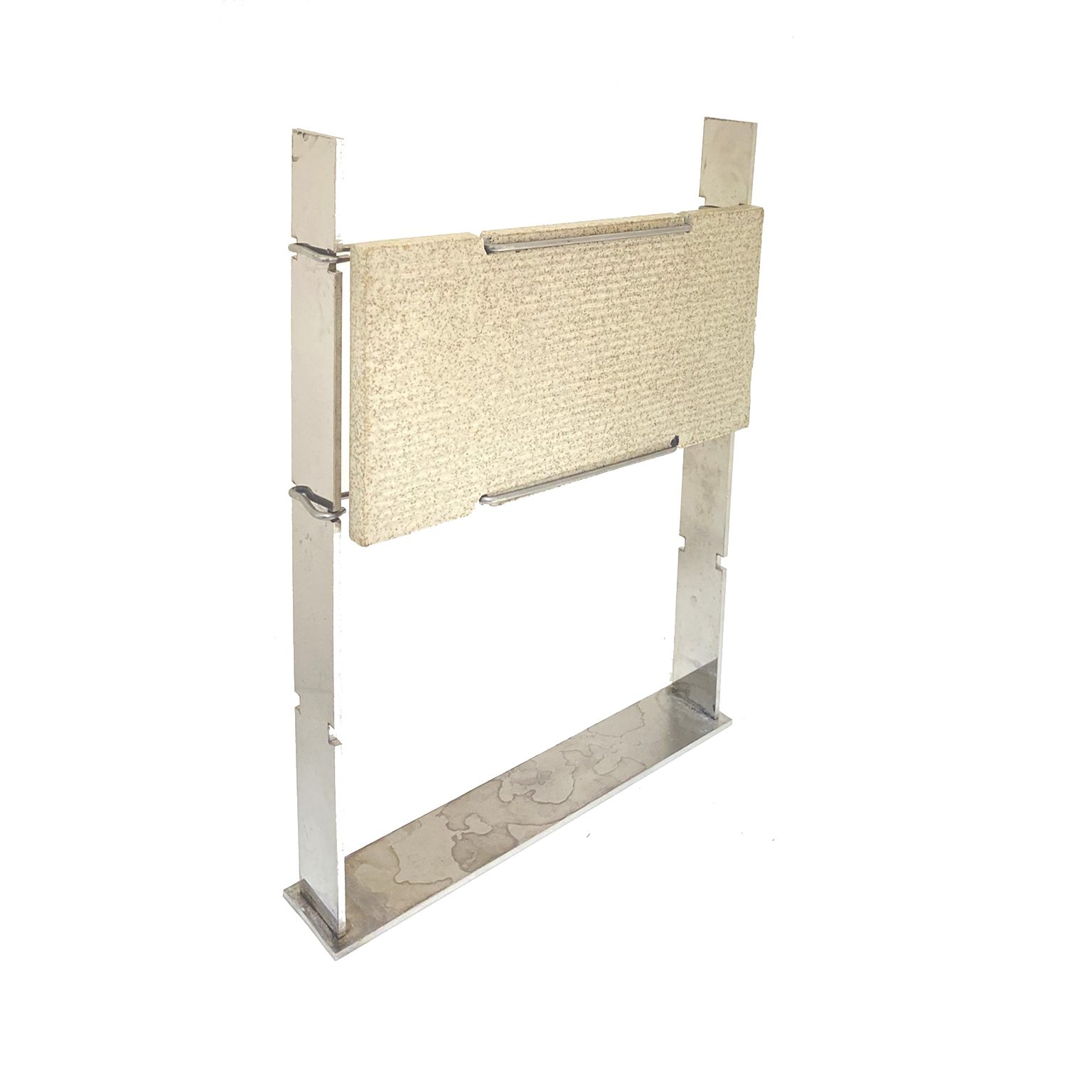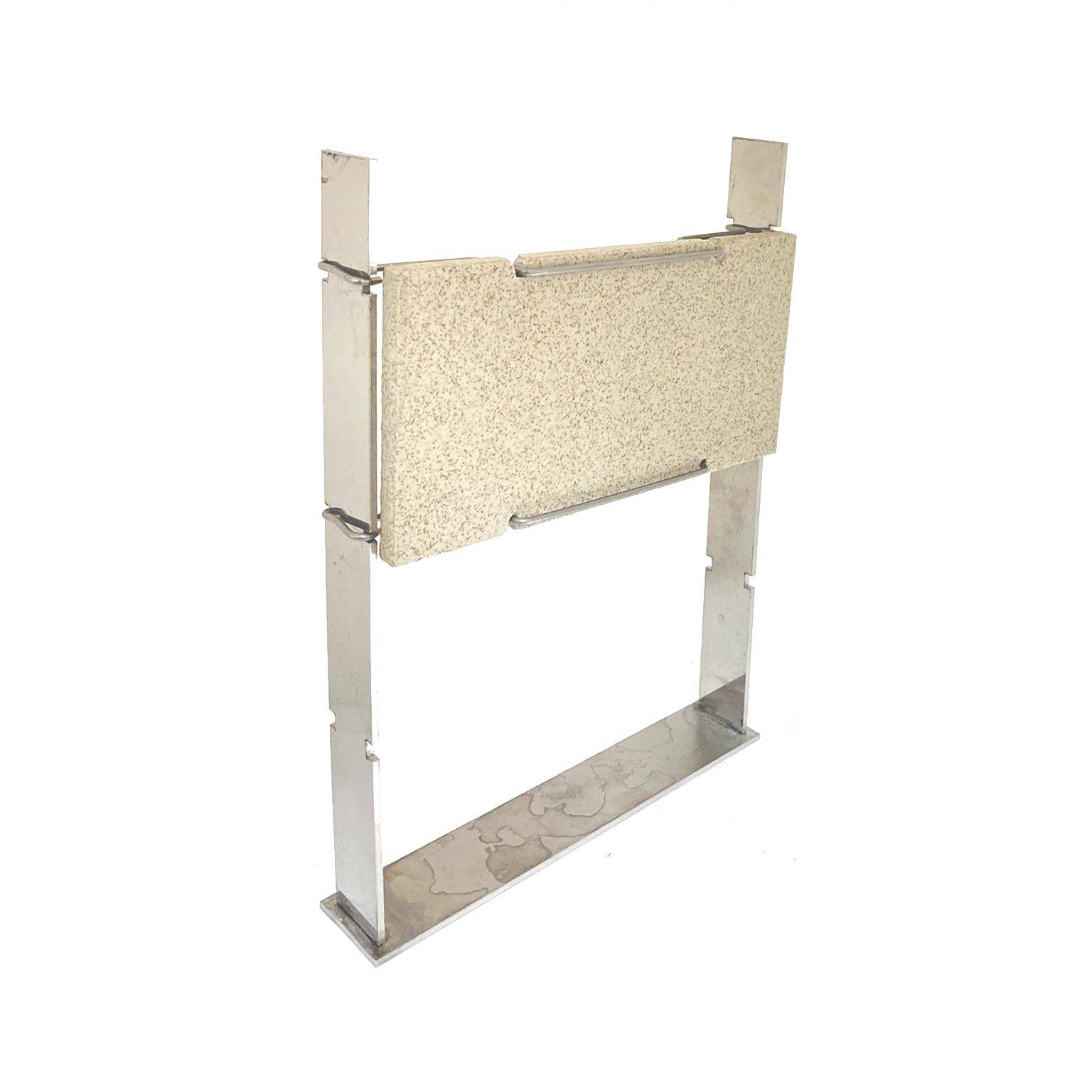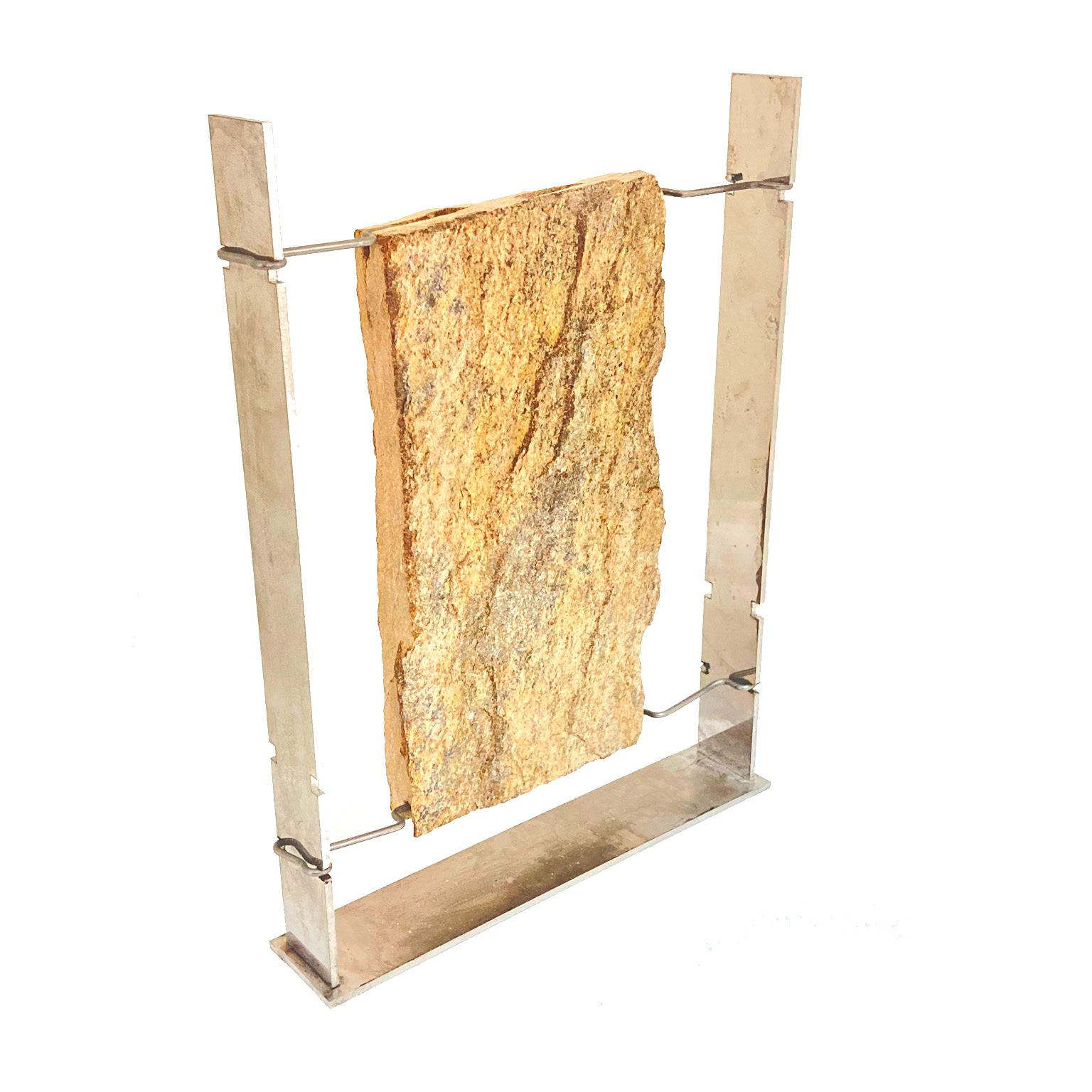 Fresh air for this beautiful metal textures
Nothing is better that discover a new way to use something that has not been updated for a long long time. And that happens when metal mesh textures are produced in tiles, and after they land off in the new Denvelops Hybrid textiles… Yes, It is like a play of words… A metallic textile inside a hybrid textile… But sometimes paradox is possible, and also can be wonderful, just amazing.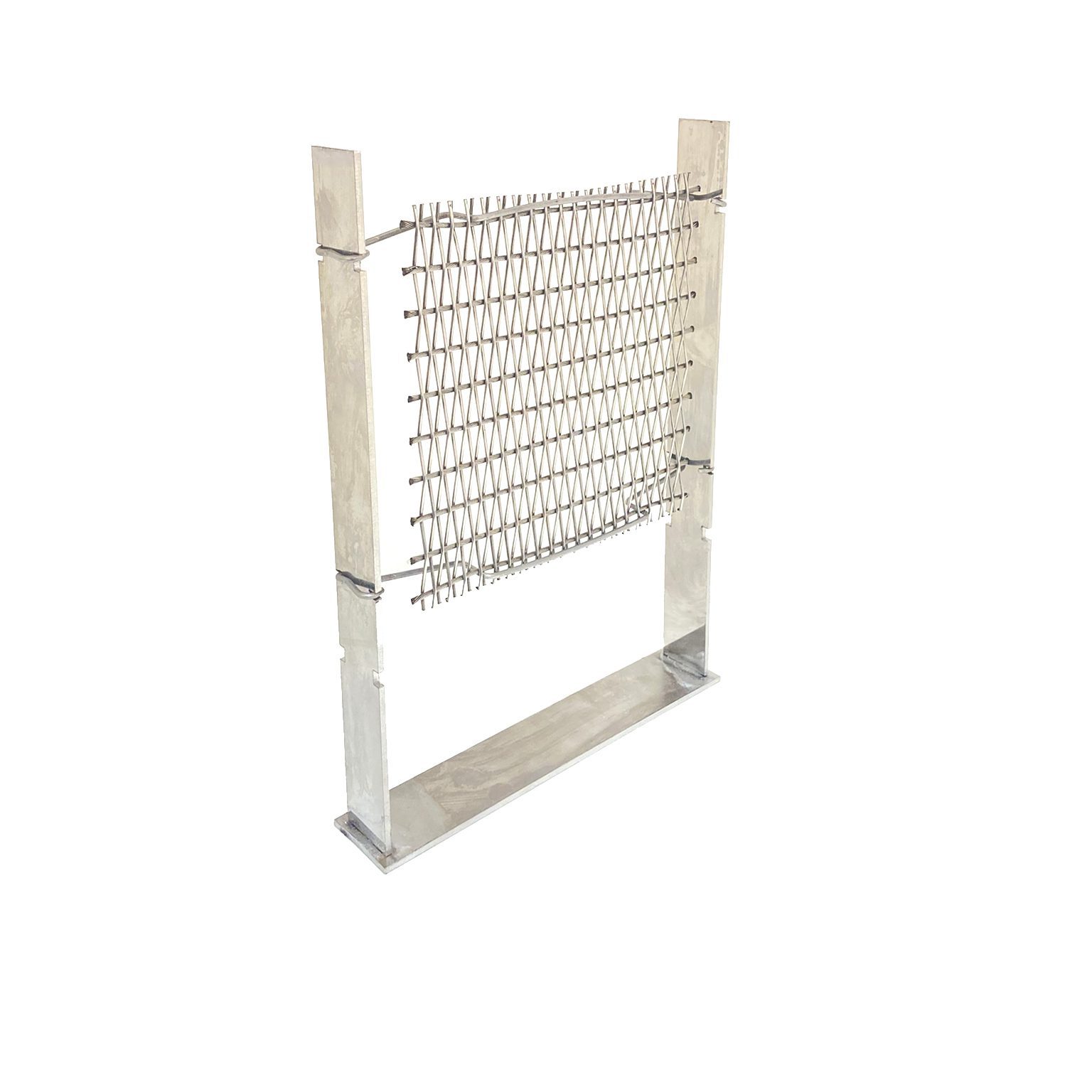 The beautiful silence of a cladding surface
Can a surface talk through the silence? Can the silence be aesthetic? Maybe the answer is in the new Hybrid Cork TexTILES. Cork will demonstrate that and all the power it has to be easily adapted anywhere. Designing the surfaces in open cladding lattice, will let the clock show it is but twice, one at the site because of the surface, the other in the ear, because the sound reduction will be amplified.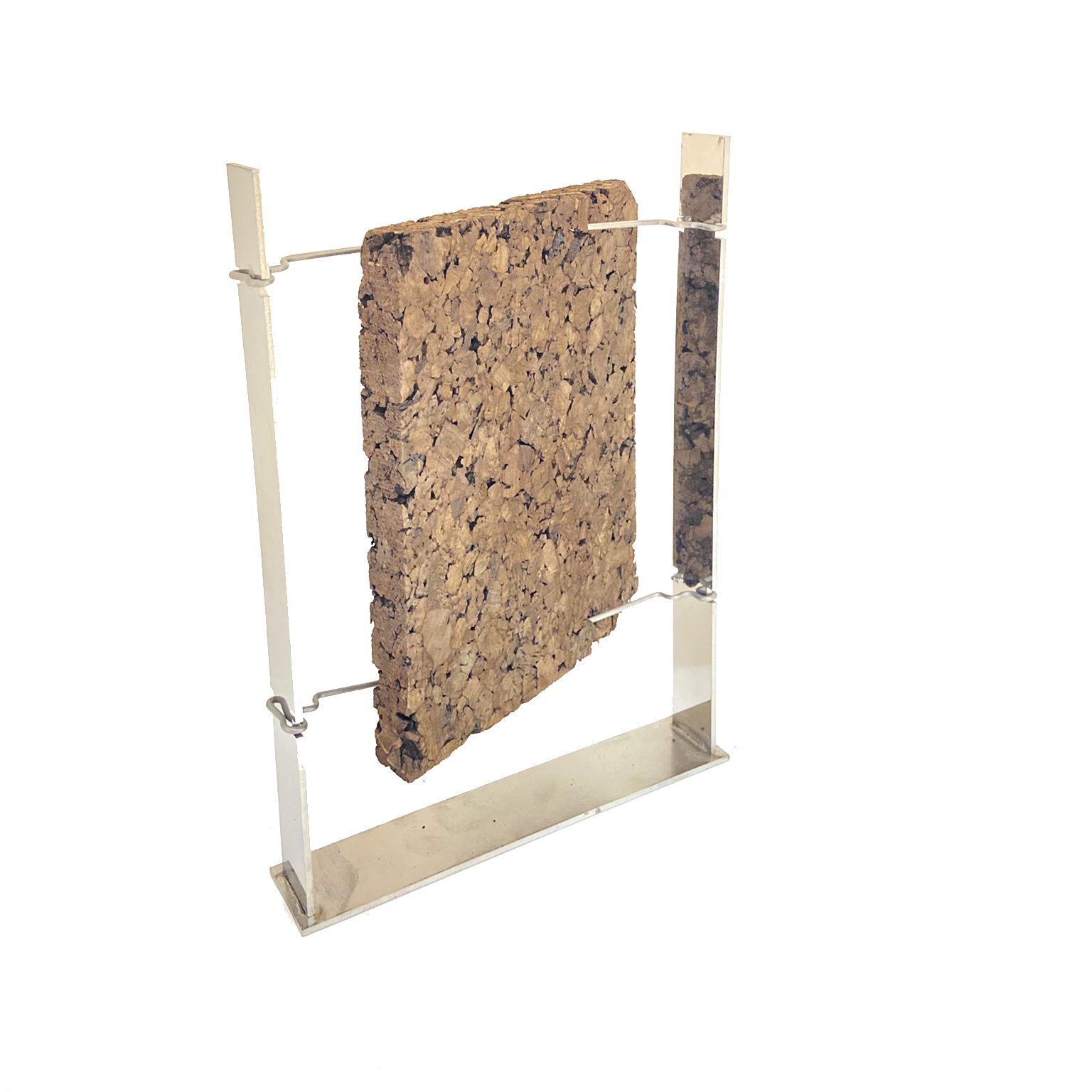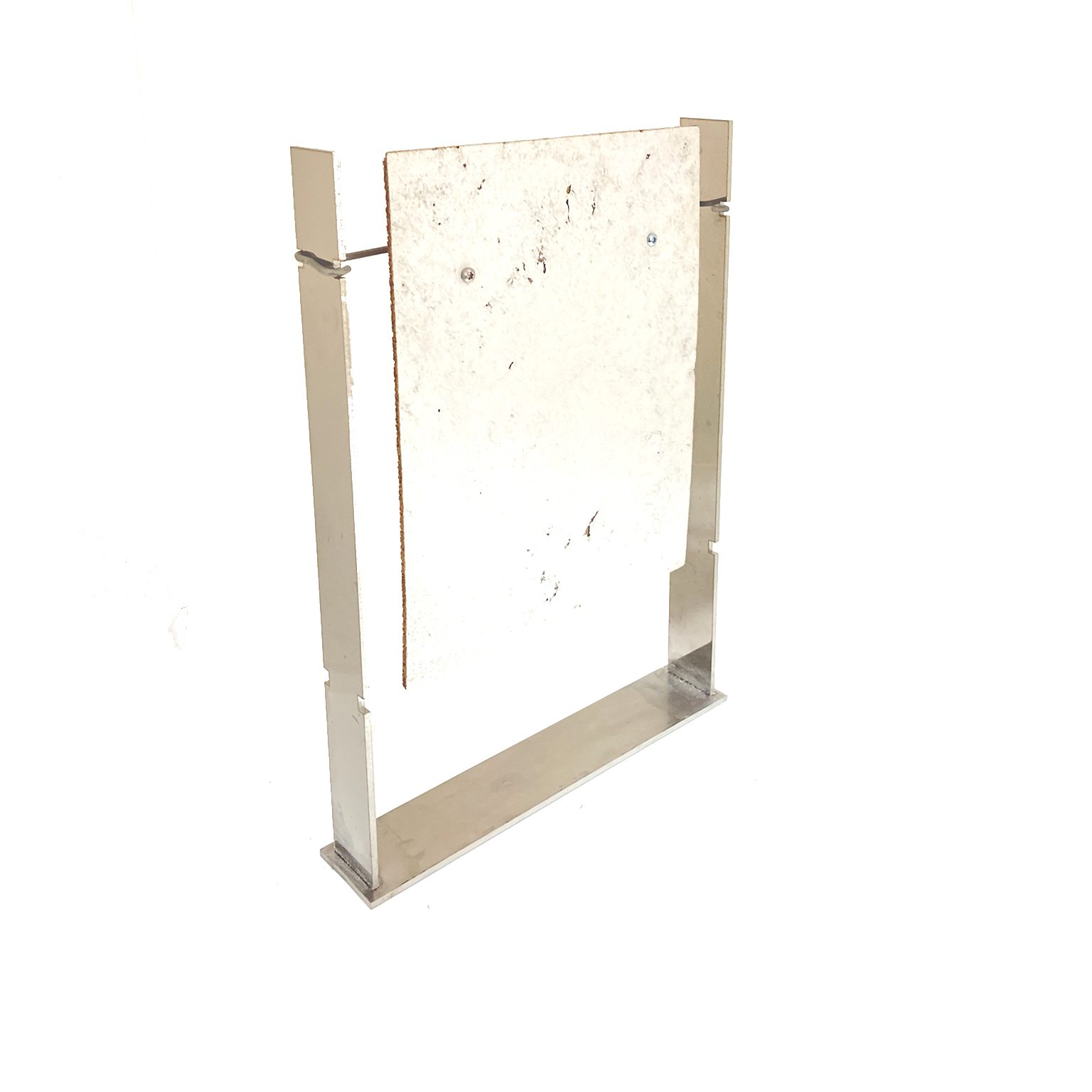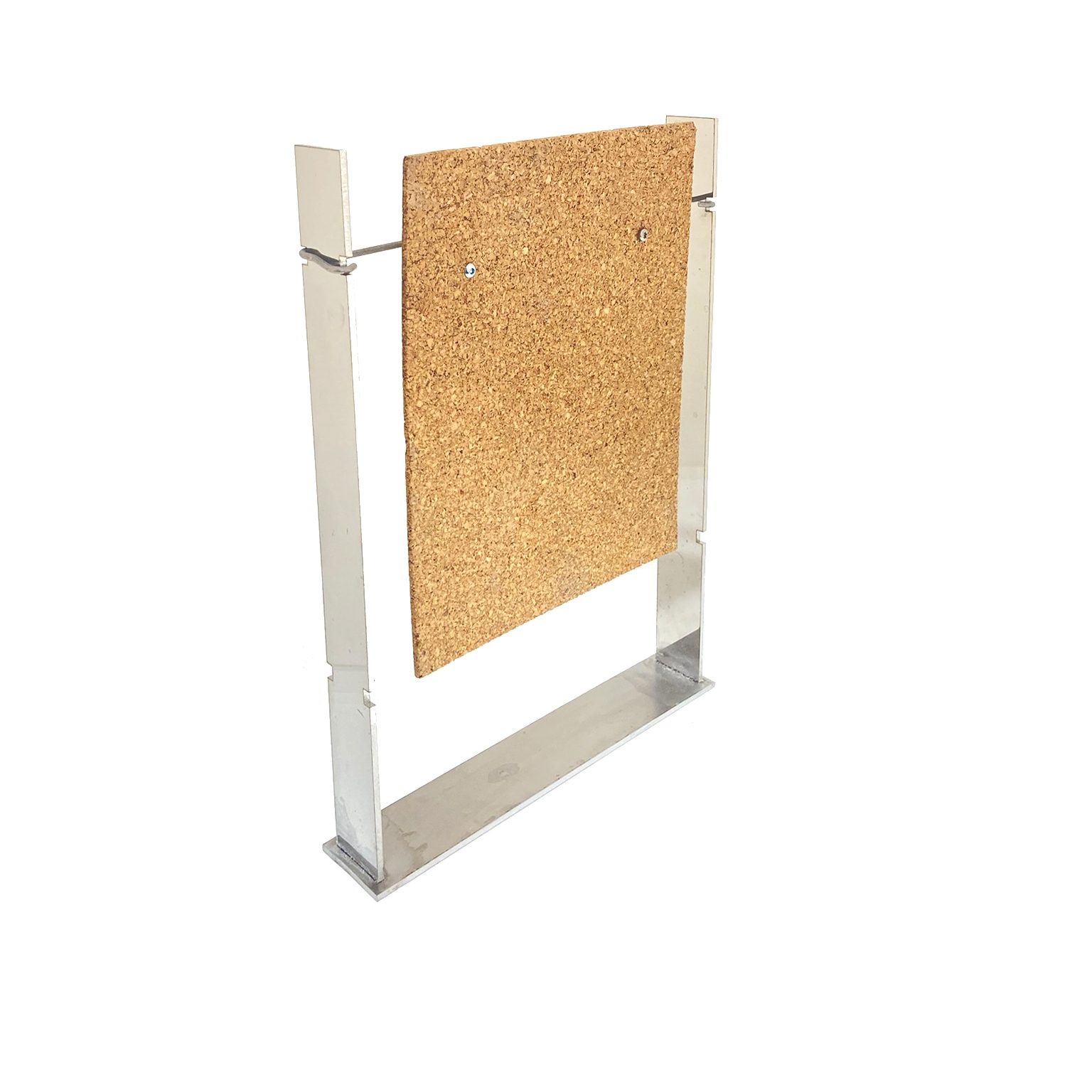 Play with gravity with iron sheet papers
Nothing is thicker than the 1 mm (thickness) tiles made of stainless (satin or shine) or painted aluminium. And nothing is from now more satisfying than play with folded tabs or small holes to make fantastic hybrid textiles. Besides, develops connectors can be their best friends, because by modifying them, thousands of different orientations and effects can be created.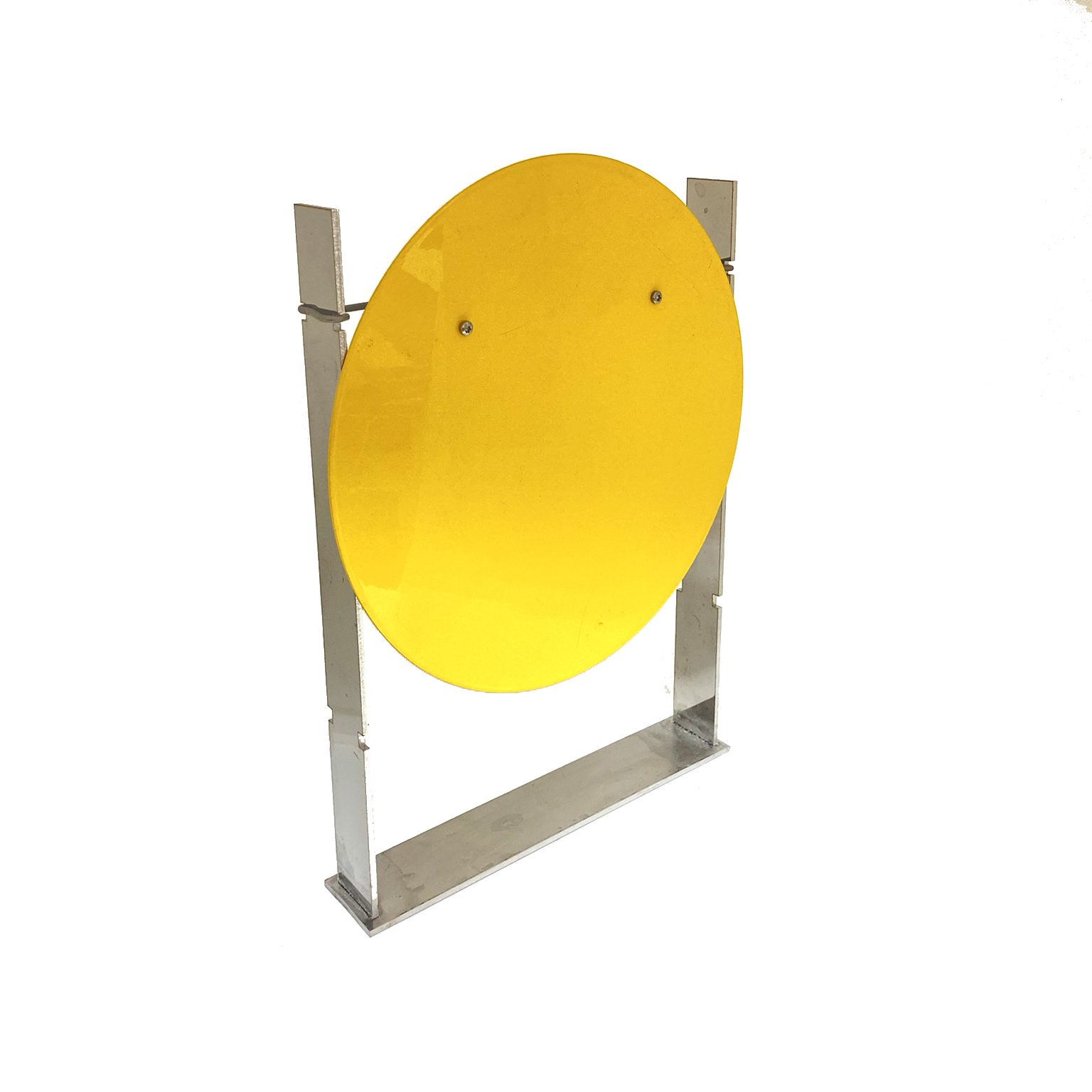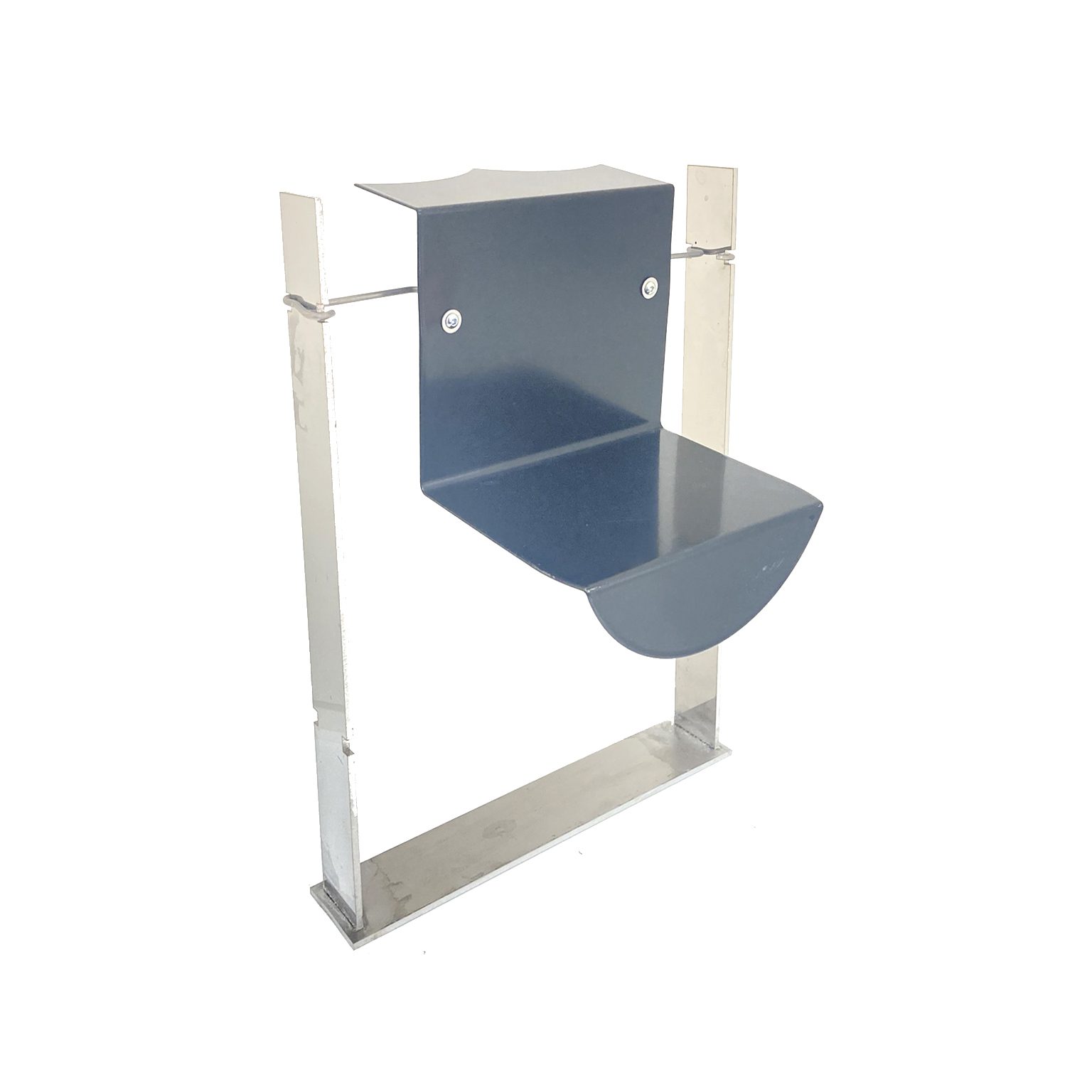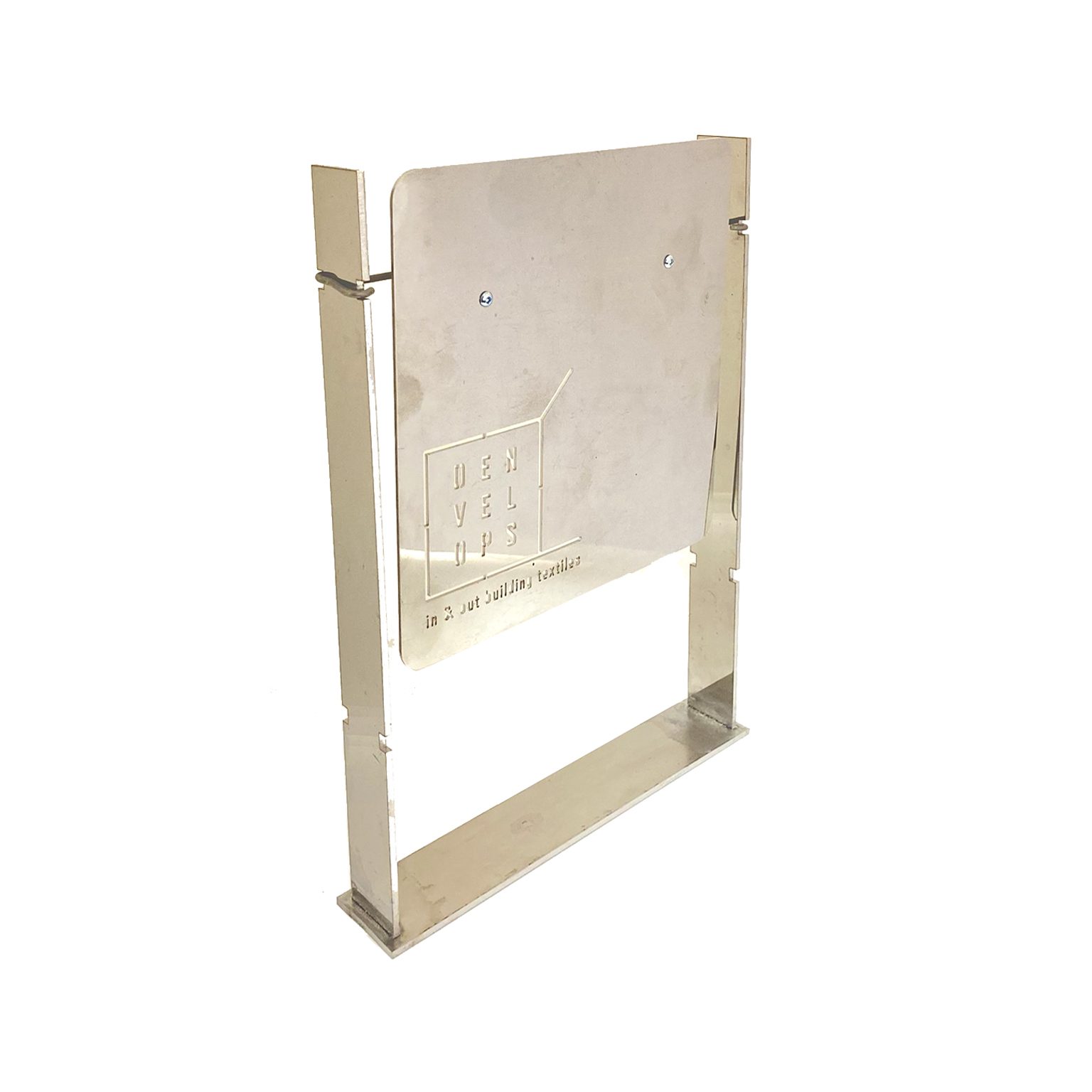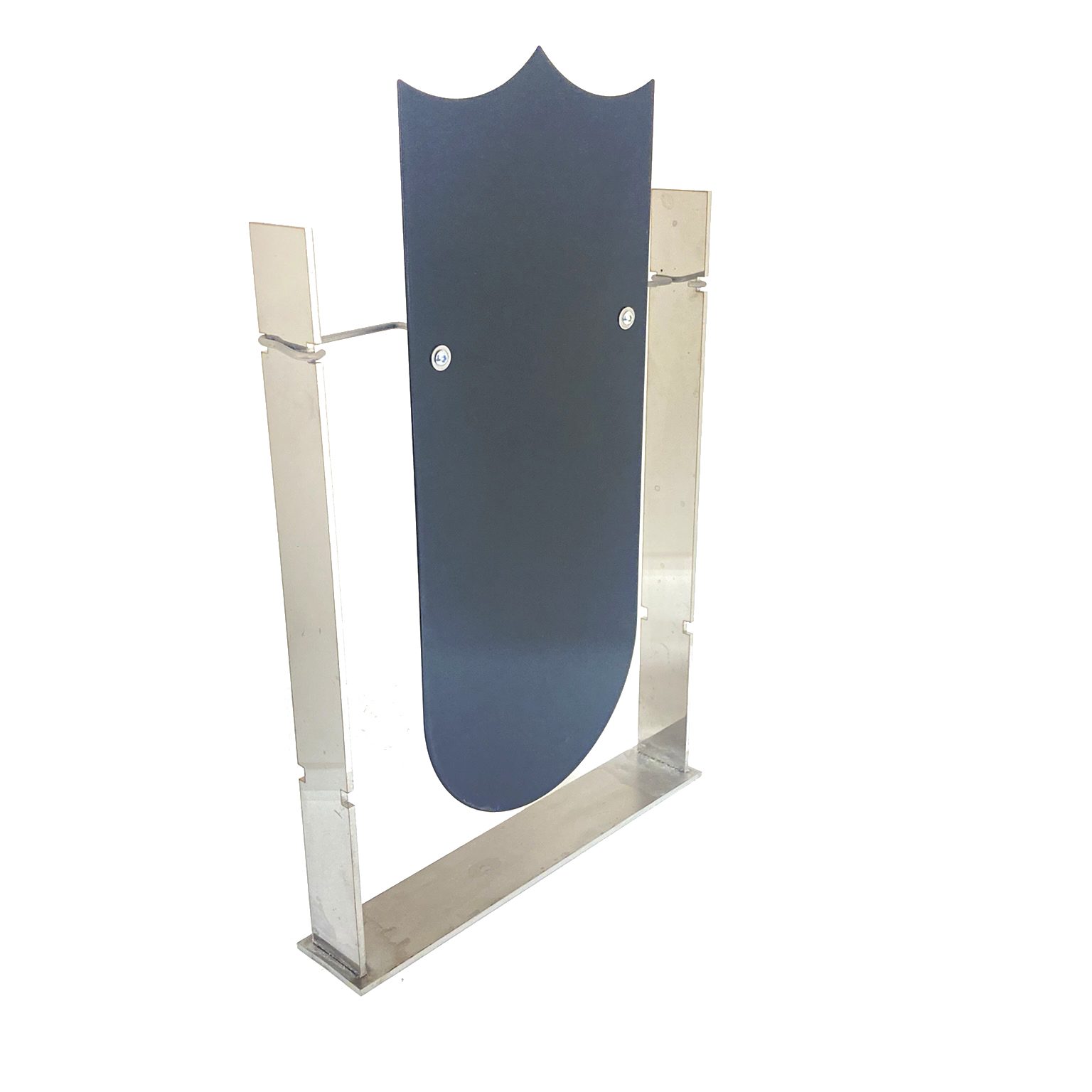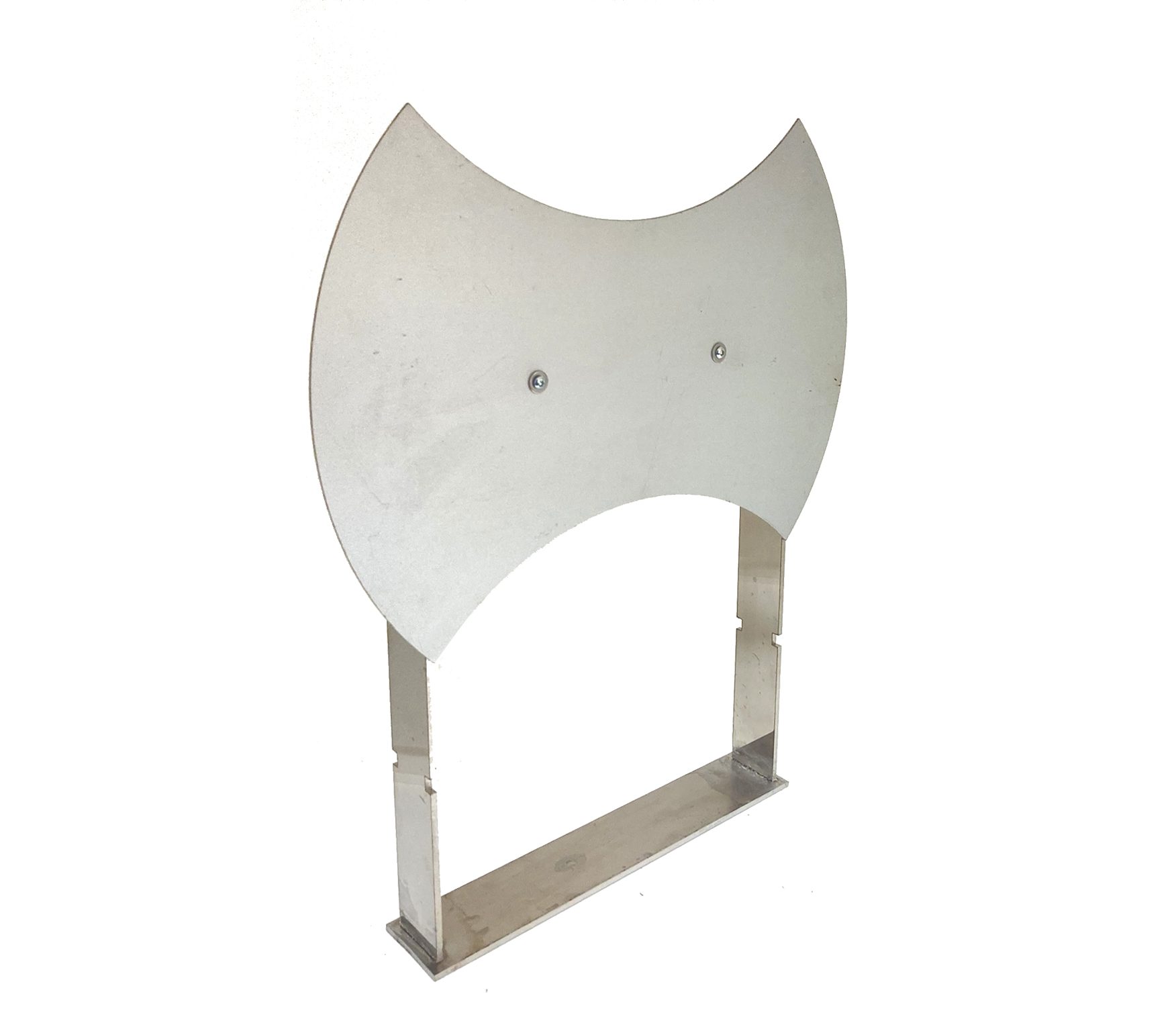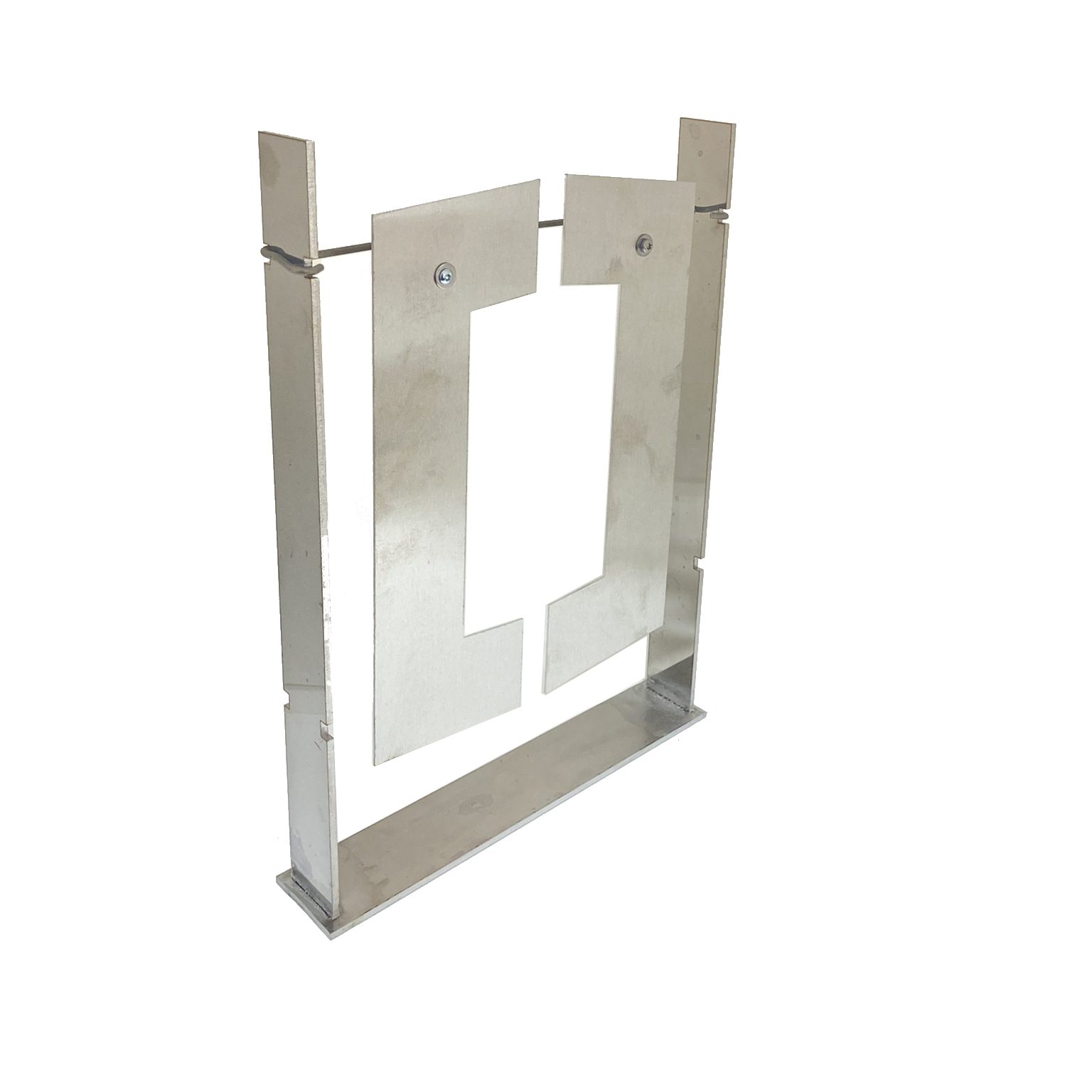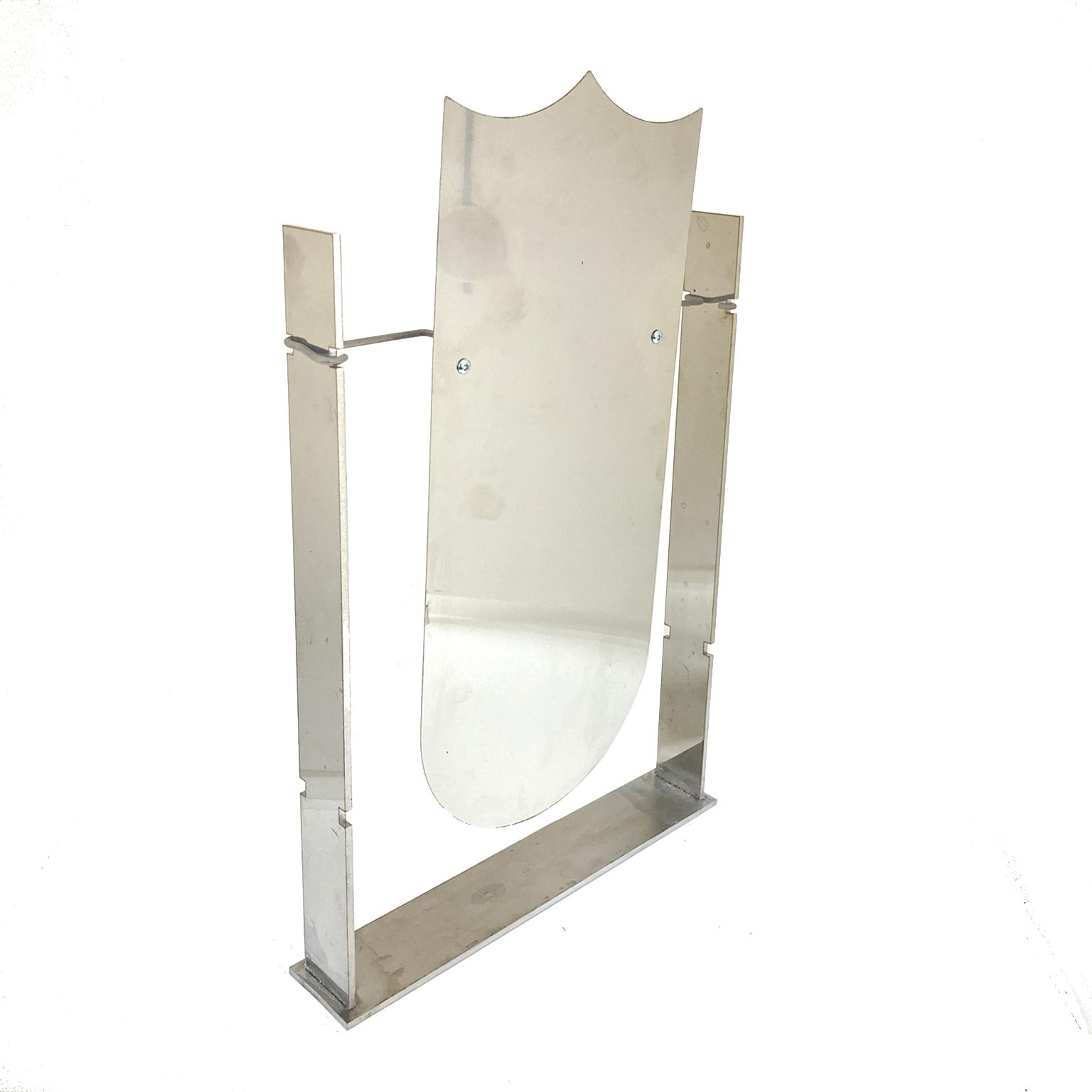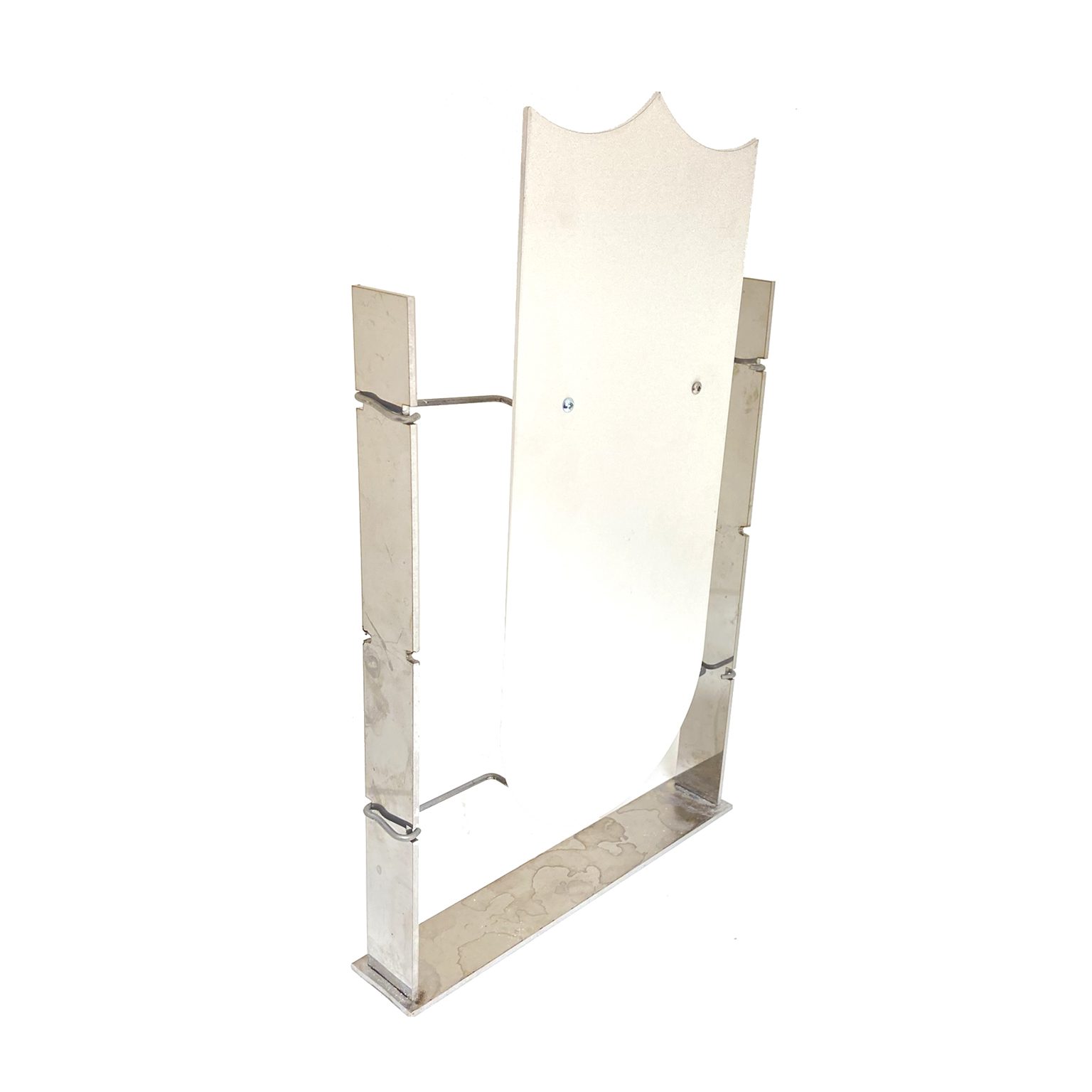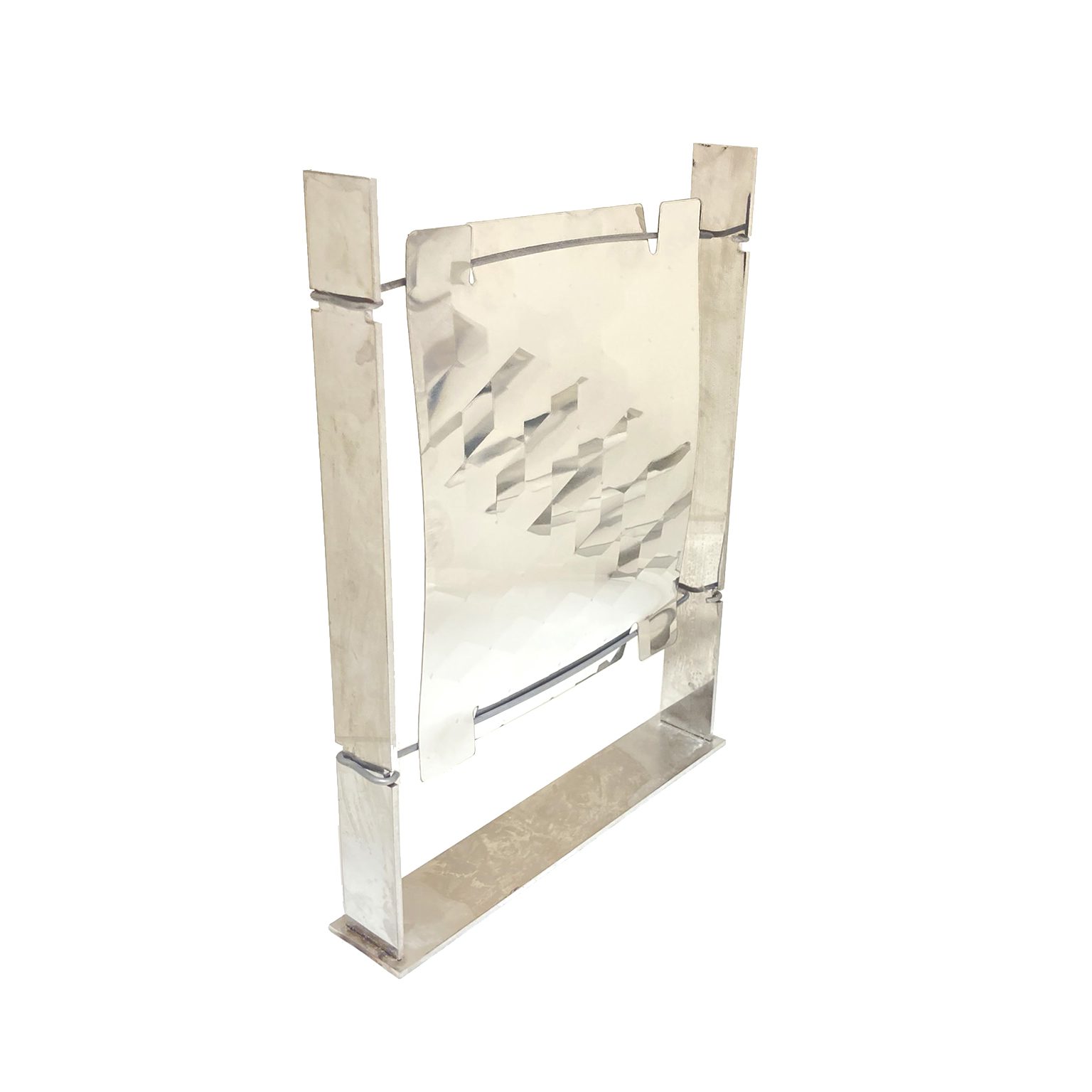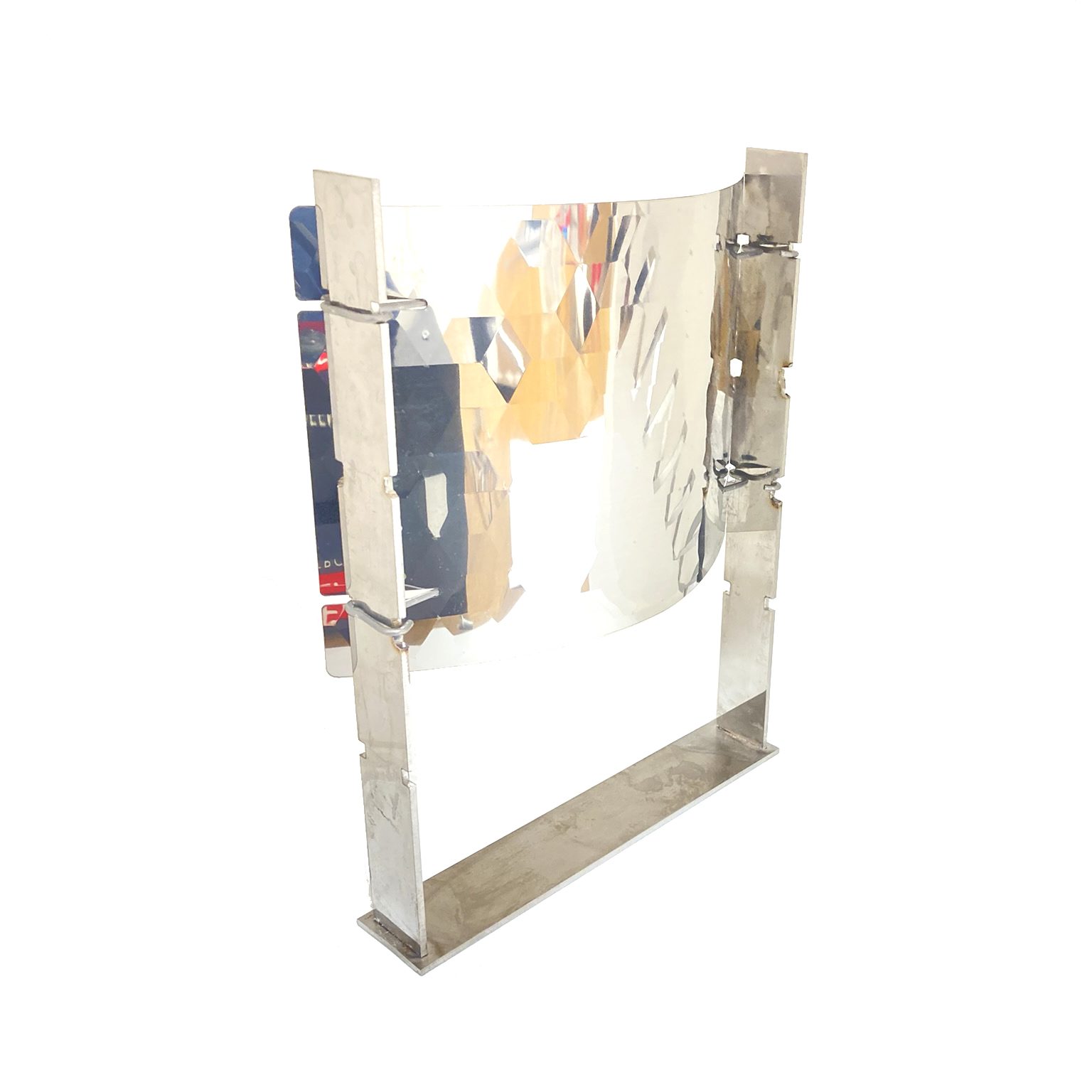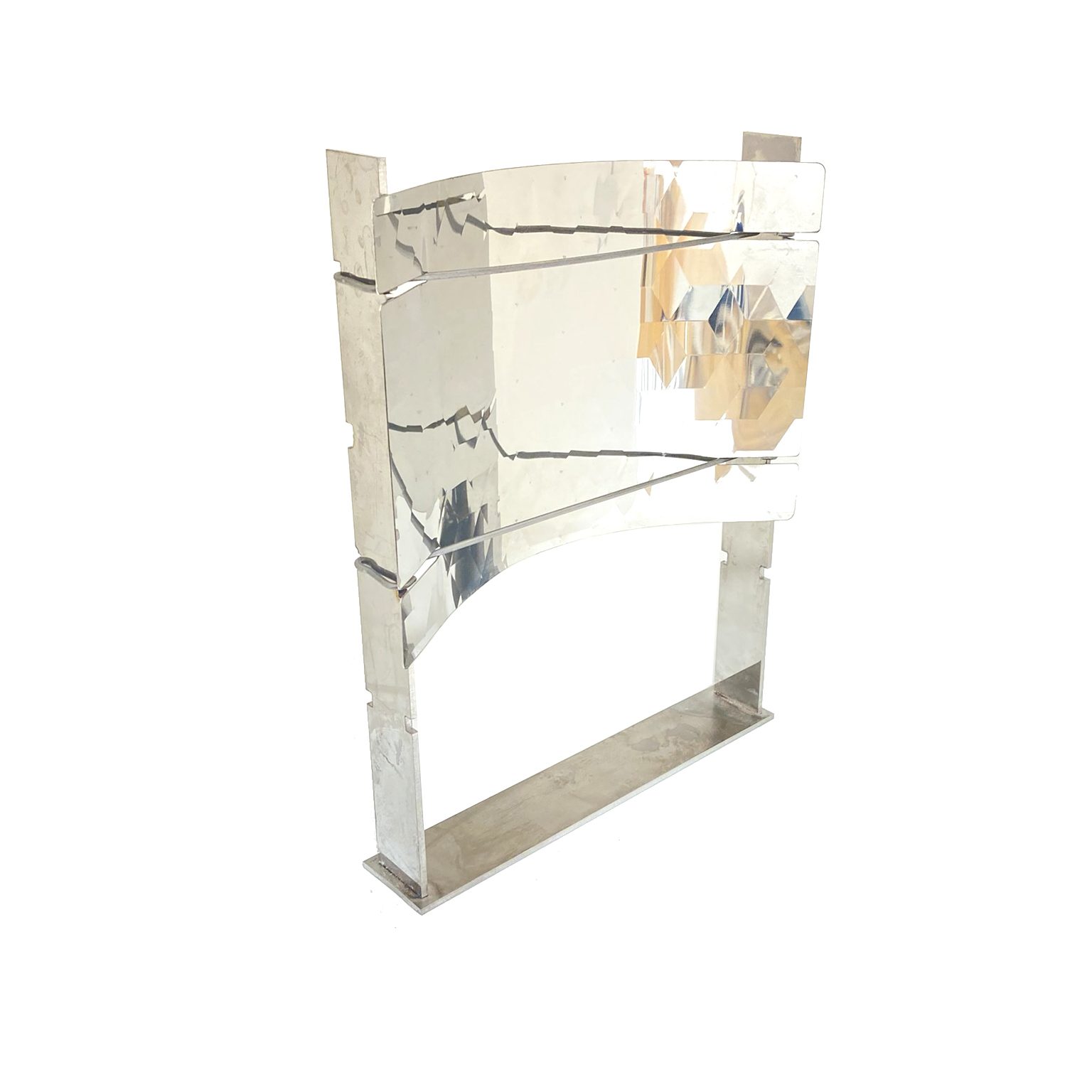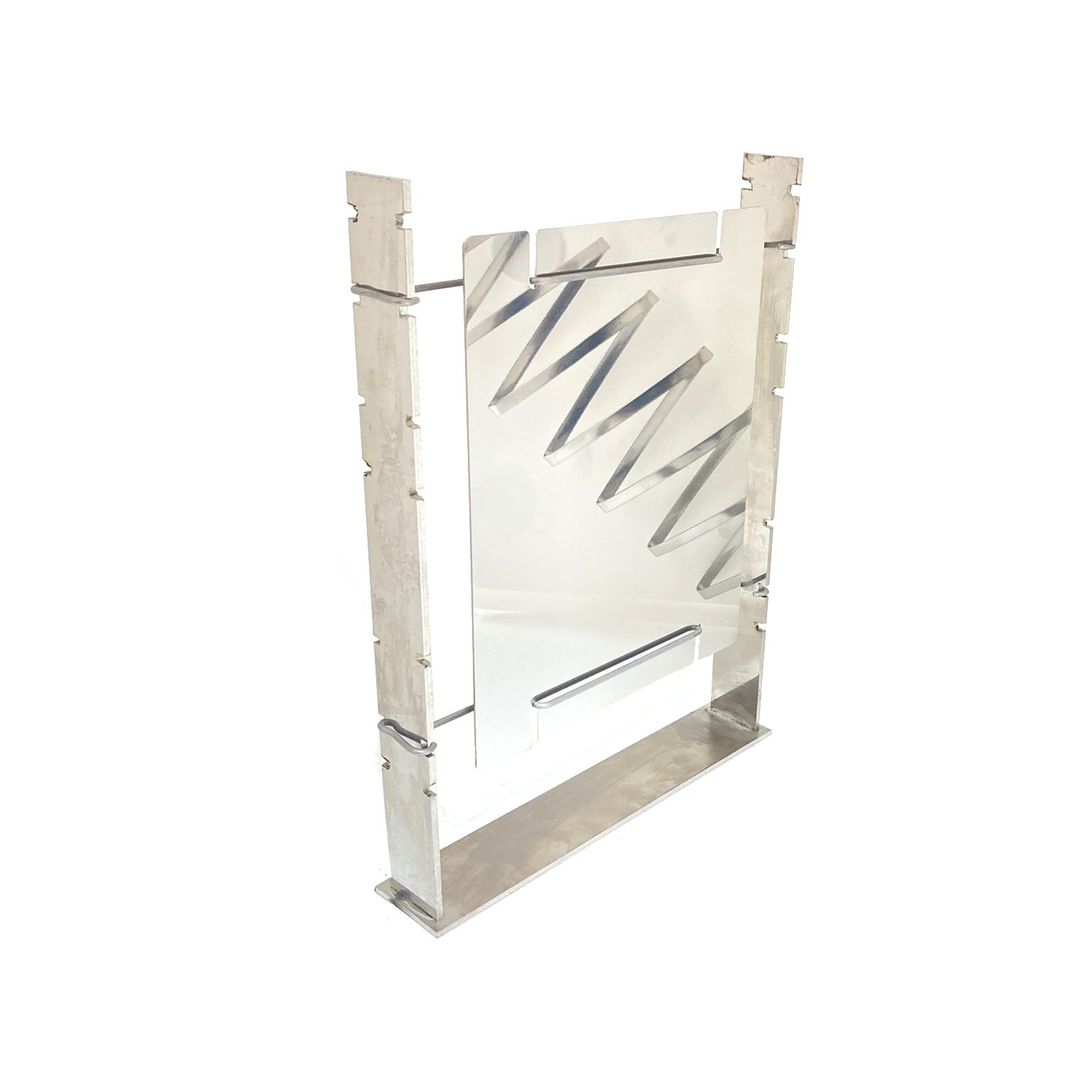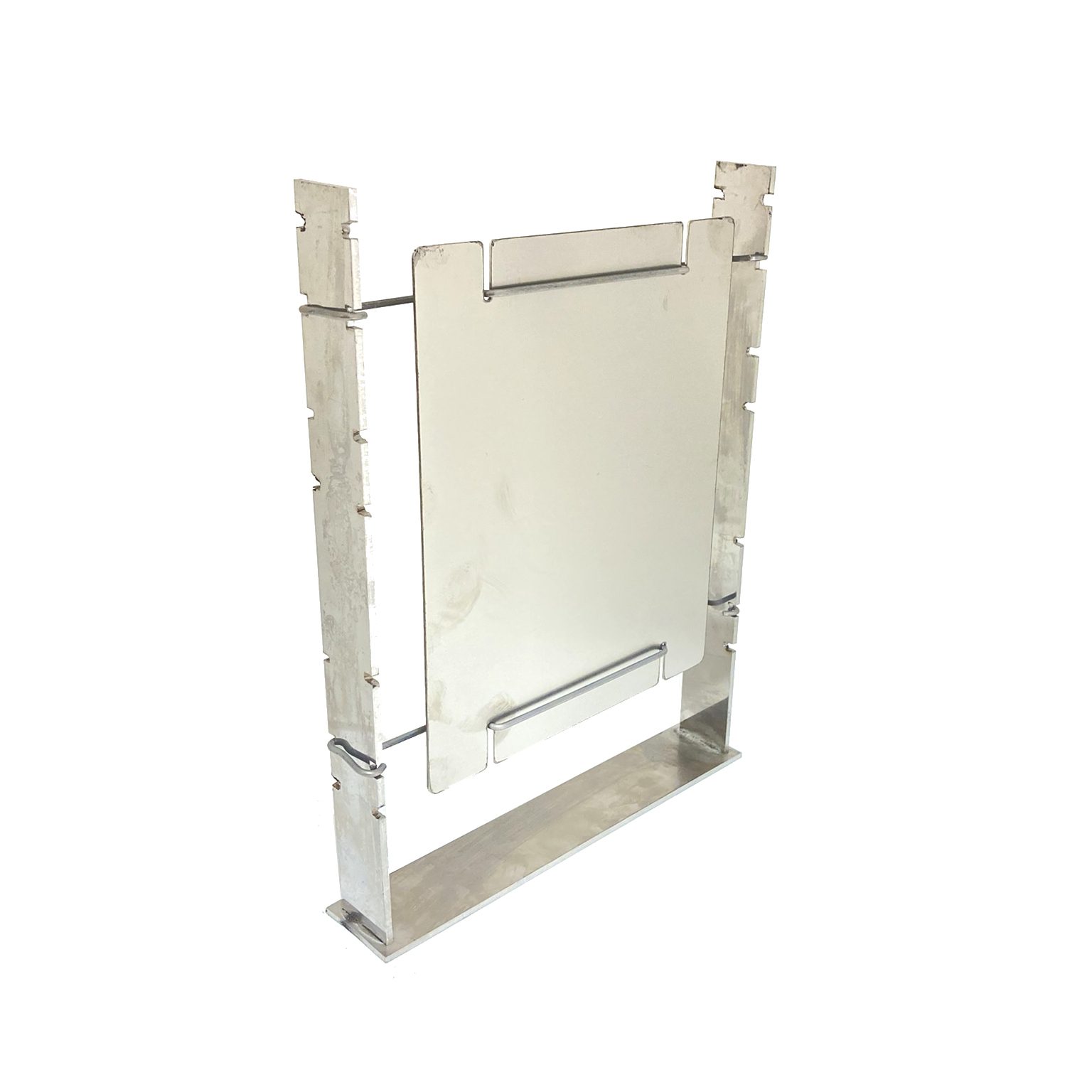 100% green material award
Yes, it is time for composites, and Denvelops was crazy to find someone with the properties of the UPB boards. Avaibable for outdoor and indoor, 100% waterproof, lightweight, and a lot of more good properties, this material can be produced in tiles or extruded profiles.




Great initiatives must have great opportunities, and with envelops this new green material could be the star of many projects, to keep showing to the world, that sustainable and beauty is always complimentary.