The new Denvelops® outdoor cladding project is halfway between a double skin, a lattice, and an architecture with an ephemeral vocation or more than one construction cycle.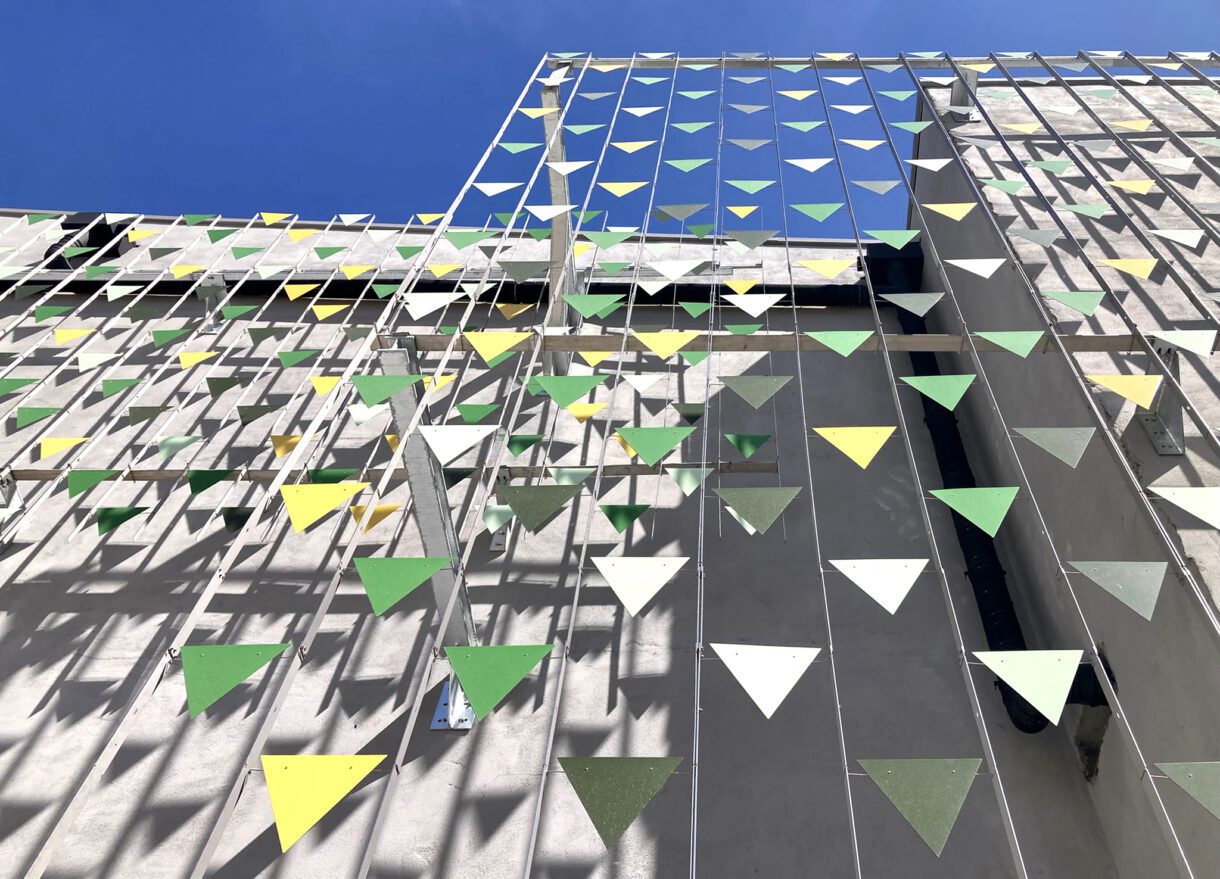 The facility is located near Barcelona, in a new office complex that is being constructed, the first phase of which is about to be inaugurated. Two office blocks, including a spectacular auditorium, whose exterior enclosure will soon be removed as soon as work begins on the next phase in the short to medium term.
Aware of this provisional situation, the architectural firm MOS (mosbcn.com) was in charge to design a cladding that would integrate the external enclosure of the auditorium with the landscaping and urbanization of the surrounding area.
DESIGN
In the words of MOS, this project was approached as an opportunity to explore and consider the ephemeral and the short term. Thus, more than a double-pile or lattice cladding, this project is understood as a mural, soon to be ephemeral, that allows us to work with ideas that would otherwise not be possible.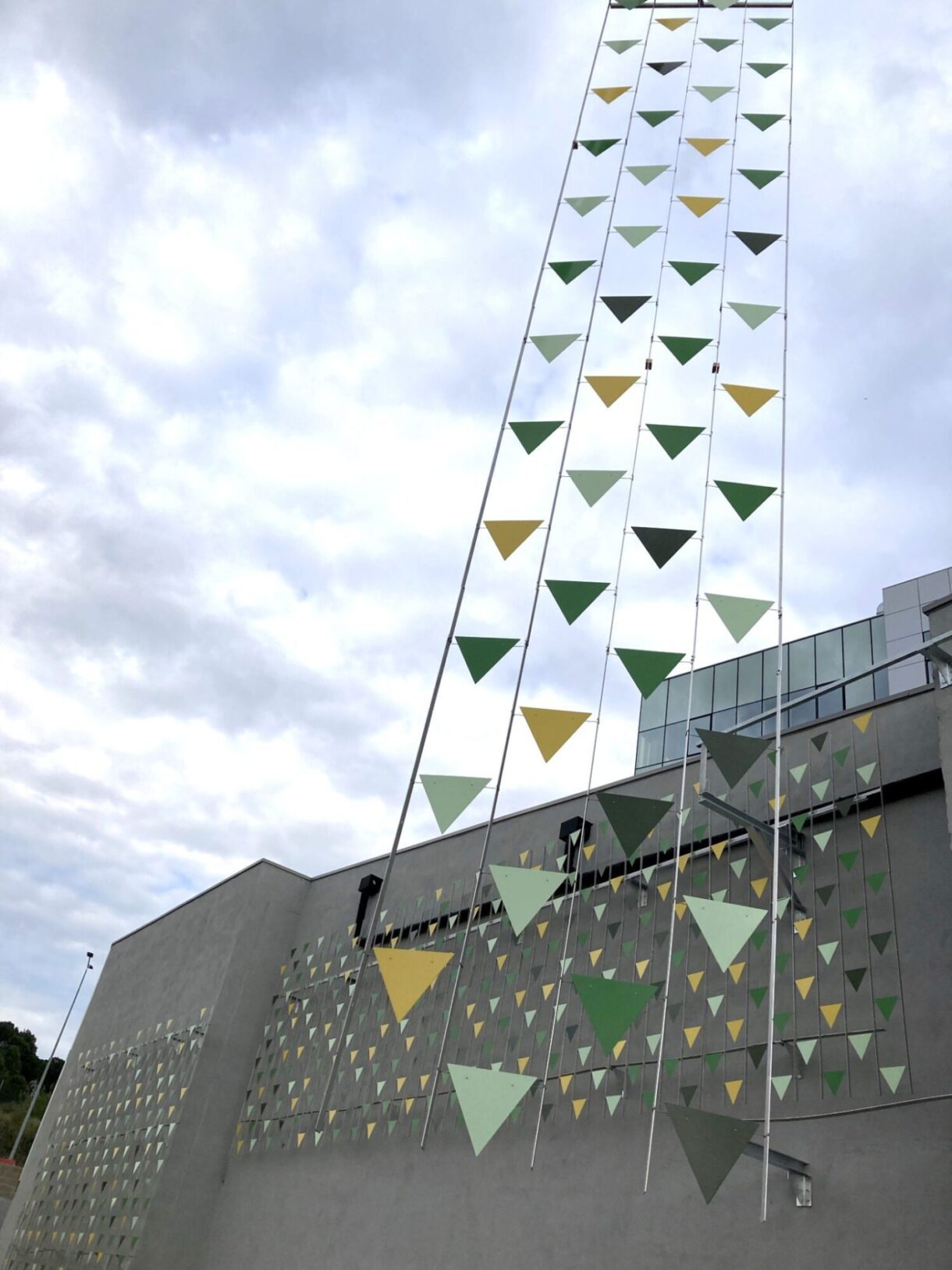 These reflections are expressed in the project through the idea of optimizing the effect of the installed tiles, by installing the mural about 30 cm from the wall, which allows the shadows of the tiles to become also tiles of the project, depending on the solar radiation. Thereby, the density of the mural varies according to the type of existing light.
The project has been carried out in three different and superimposed planes, aiming to break down the large surface of the exterior wall into a more domestic scale and to create a 3D effect, which is generated thanks to the juxtaposition of the planes when walking along the exterior avenue that joins the two office blocks on the first floor. An effect that the pictures do not capture, but which feels very real and alive when you walk through it live.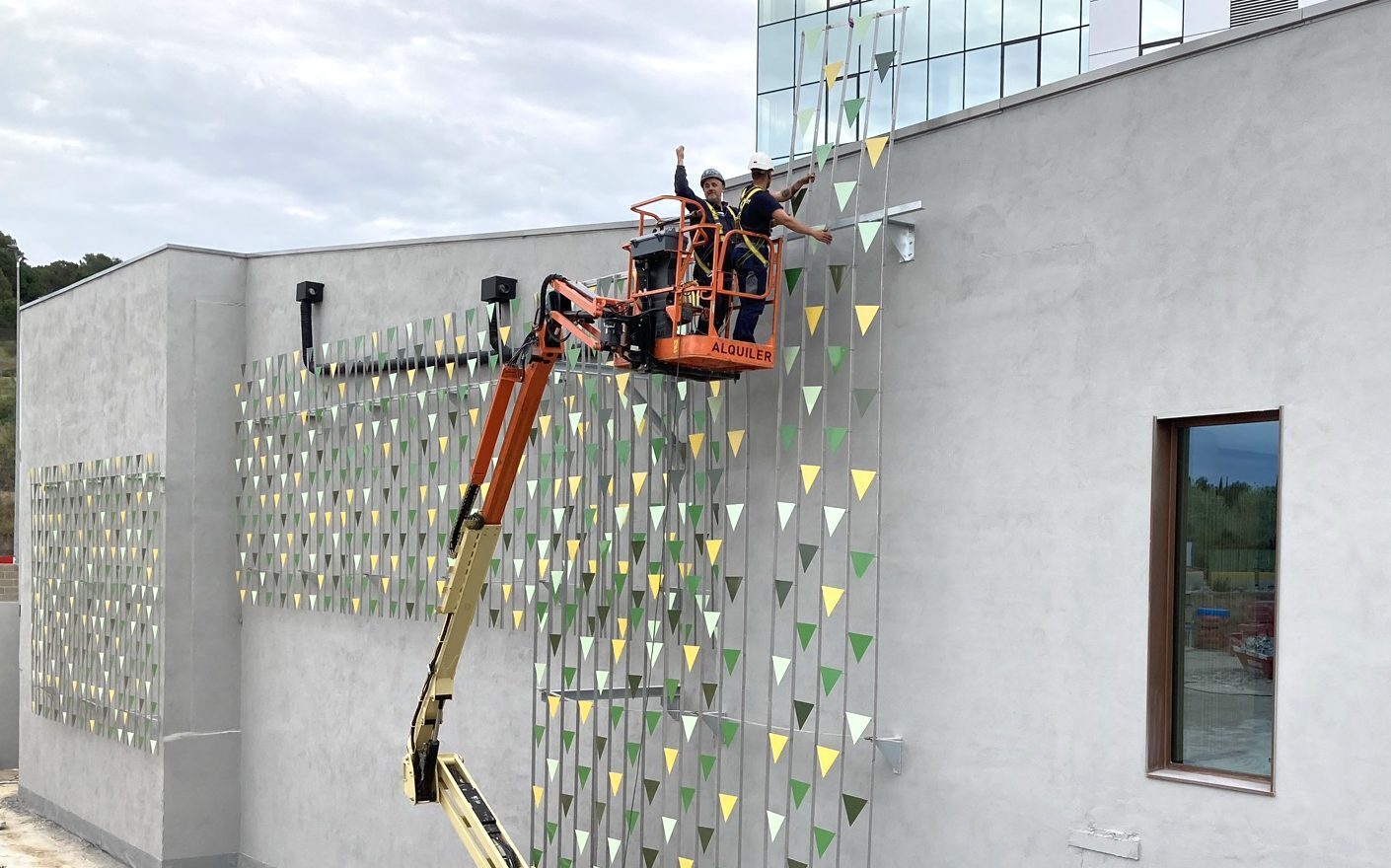 RESULT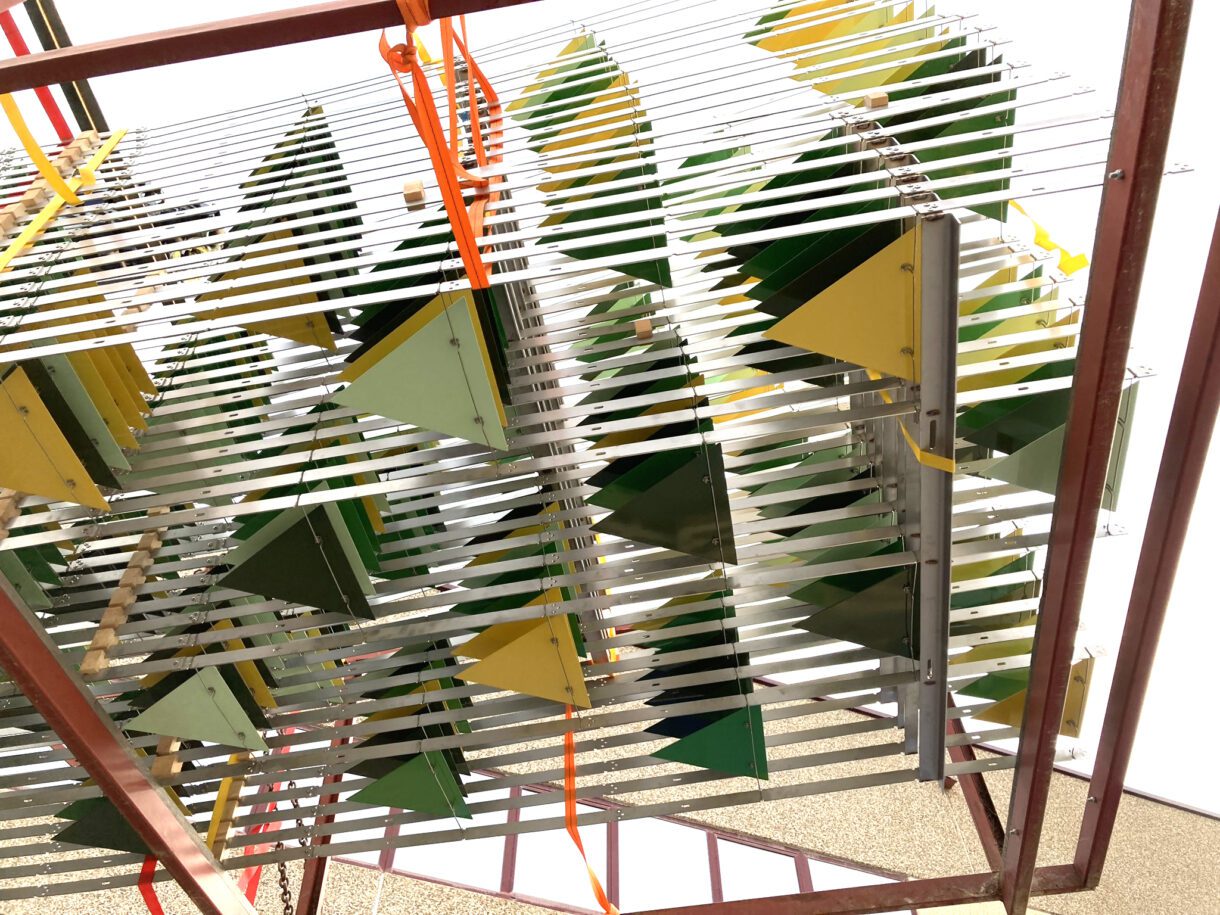 The lightness of Denvelops metallic texTILES, the possibility of creating very clean, openwork designs, and their ease of installation, and especially their ease of removal for this case, have demonstrated their versatility in meeting both aesthetic and functional requirements.
At Denvelops we are very satisfied with the result and we look forward to the next phase of this project, where it will be dismantled and recovered for another space and architecture. This will certainly be a significant test to demonstrate that recycling architectural cladding is not only possible, but can be very interesting and, above all, environmentally friendly. Reusing is far better than wasting, so we would like to congratulate our clients for their bold, sensitive, and resoundingly sustainable approach.